Dining hall negotiations underway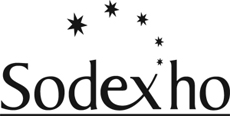 Northern Kentucky University is currently looking into several different options for future dining providers.
NKU's contract with Sodexho, the current dining provider, will expire June 30, 2005. Sodexho has been associated with NKU since July 1995 and would like to continue providing service to the university.
"At this point, I don't know what is going to happen," said Matt Brown, director of housing at NKU. "Negotiations are underway and the university is looking at several options."
Currently, NKU has provided a list of needs that must be met by whatever company NKU decides to sign with. The university puts out a proposal that can be looked at on the school Web site. Companies then look at these demands and decide if it's feasible to meet NKU's requests.
A conference was held over the summer for companies offering proposals to NKU. This conference was designed for companies to obtain more clarity of the requests NKU wants met and also to tour the dining facilities on campus. Attendance at the conference was mandatory for consideration.
According to the request for proposal document, companies had until Sept. 1 to send a proposal to NKU. The contract length desired is for ten years beginning Dec. 20, 2004 and lasting until June 20, 2015.
According to the proposal document, the following are some of the needs NKU requires from a dining provider: "a) an experienced professional management staff, b) the offering of quality nutritious foods attractively and courteously served in a clean and sanitary environment, c) satisfying portions at reasonable prices, d) a well-trained work force, e) convenient service schedules, f) a client first service attitude, g) economically sound operation practices."
With plans for a new Student Union facility that will cost approximately $34 million, NKU is interested in partnering with the future dining provider and contractors to design the facility.
The company must also present the names of three campuses across the nation in which they offer services that are similar to those they plan to offer NKU.
"We will have representatives travel across the country to do site visits in which the food will be sampled, as well as the service evaluated, to see if it is the right decision for NKU," Brown said.
These site visits are at the discretion of NKU during the negotiation process. Aside from the site visits, NKU also requires an oral presentation given by the food company as an information gathering session.
A committee of students and other university members has been formed to discuss what is needed with a new company or Sodexho in the coming years. The committee also conducts the site visits to sample the service of other universities. The negotiations will affect students and faculty because the meal plans will likely change in the coming years.
"One of the things we have talked about is that students need more flexibility in meal plans so we are trying to arrange it," Brown said.
According to the proposal document, in order to provide a smooth transition between companies if there would be a change, the new company must work cooperatively with Sodexho. This collaboration is to safeguard a disruption of service if a change occurs.
If a new company takes over, it must interview all current employees, and if they decide to keep them, they must be given equal or higher wage than what they were already receiving.
In order for NKU to make an informed decision based university needs, each company must submit a proposal stating things such as qualifications, references, budget, program plan, methodology, financial information and investment opportunities.
After thoroughly reading these proposals, NKU will grade them on a point scale in order to ensure fairness to all companies submitting a proposal. NKU will then narrow the proposals down to two and pick one after hearing more oral presentations and negotiating prices and determining which company will best fit the plans NKU has for the future in dining on campus.