Isis delivers fans chaotic diversity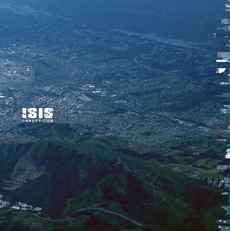 Ipecac Records
Isis once again challenges listeners on their new album Panopticon with on-a-dime time changes and beautiful atmospheres.
The song "Backlit" starts with the trademark Isis hypnotic riff and explodes into a mass of guitar chaos, cuddled by warm bass, concrete rhythm guitar and thunderously precise percussion.
The mood of the track was enhanced by the background noise, and then it breaks into a groove/jazz bass line. At that point you'll hear why Isis has a sound to remember.
The centerpiece of the album is the track "So Did We." Drowned out guitars lead this song into a beautiful clearing of lush reverb and spacey melodies once again with a metronome-perfect beat. A faint organ can be heard, adding a hopeful setting of the song. The vocal melody really sticks out as Aaron Turner uses his signature yell to paint the beautiful framework provided by the tune.
Fans waiting for the return of Isis will not be disappointed by Panopticon.
Panopticon comes out Oct. 19 on Ipecac Records.