Death in Clooney family delays congressional debate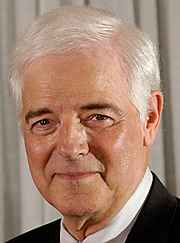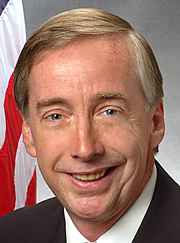 Democratic Congressional candidate Nick Clooney has postponed his debate with Republican Geoff Davis because of the death of his son-in-law.
The debate, hosted by the Legacy group, was scheduled for Oct. 13 at Regents Hall.
"Nick Clooney's son-in-law died unexpectedly yesterday morning of a sudden heart attack, so it's totally understandable that he would need to cancel that event," Cathy Stewart, Legacy spokesperson said. "We are looking to reschedule though. I can't give any dates right now, but we are working with both the Geoff Davis and Nick Clooney camps to come up with an alternate date prior to the election.
"Right now, sometime during the week of Oct. 25 is looking to be the most promising."
According to Clooney's Web site, his son-in-law, Norman Zeidler, a 47-year-old retired Army Captain, suffered a fatal heart Monday morning.
Clooney issued a statement that asked the public to keep "his daughter and two grandchildren in your prayers."
Clooney's opponent Davis has issued his own statement on the cancellation of the debate: "We offer our deepest condolences to the Clooney family. Our thoughts and prayers are with him."