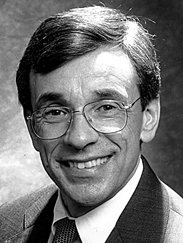 Northern Kentucky University President James Votruba told the faculty senate that NKU is reaching its capacity.
On Sept. 27 at the first faculty senate meeting of the semester, Votruba said enrollment had only increased 1 percent, but that the small increase was intentional.
He said that NKU did not intend not to grow because it did not have the capacity to grow until Kentucky funds it more.
According to Votruba, the new admission standards have received good reviews, especially from high school teachers and counselors.
The admission standards help high school faculty show the students the importance of doing well in college preparatory classes.
Under the new admission standards, some of which will be implemented through 2006, 30 to 35 students' applications were rejected.
Votruba said NKU is going to focus more on retention than enrollment. He wants to improve the quality of students, not the number.
Another increase in student quality is the decrease in the number of undeclared students. Some members of the faculty senate felt that it was important for students to declare their major earlier on.
One policy being researched gives professors the ability to drop non-attending students who do not show up on the first day of class without notifying a member of faculty.
Some of the admissions initiatives for enrollment include increased representation from various geographic regions, such as Indianapolis, Columbus, Cleveland and southern Kentucky, and also an increase in recruitment from community colleges.
With the recent elementary and high school teacher healthcare strikes in Northern Kentucky, the faculty questioned how they would be affected by healthcare rate increases.
Votruba said that he wants to connect increases in salaries with increases in expenses to counter the change in healthcare.
He also told the senate that it's not fair for employees who are paid $8 an hour to have to pay as much for parking as a salaried employee.
Steve Weiss, the faculty senate parliamentarian, suggested that, in addition to a merit-based salary increase, faculty and staff should be given a cost of living-based salary increase. Votruba said an across the board increase would be something worth looking into.