Lecture draws big names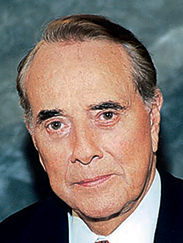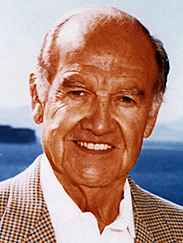 Former U.S. Sens. Bob Dole and George McGovern will speak at the fifth annual Northern Kentucky University Alumni Lecture Series Oct. 5.
Both senators have unsuccessfully run for the presidency.
Dole campaigned for office as the Republican presidential nominee in 1996, while McGovern ran as the Democratic presidential nominee in 1972.
"The timing of this (lecture) is great with the presidential election coming up," Dean of Students Kent Kelso said. "They're two men that can talk directly about their experience of running for president of the United States."
Dole and McGovern will discuss the topic "Governing in America: The Patriarchs of Their Parties" in Regents Hall at 7 p.m.
The Alumni Lecture Series has a history of acquiring nationally renowned figures as speakers. Previous lectures have featured former U. S. House Speaker Newt Gingrich, political strategist James Carville, The Washington Post Assistant Managing Editor Bob Woodward and former New York Governor Mario Cuomo.
Kelso said the Alumni Lecture Series Committee works hard year-round to get the big names here on campus.
"They have always brought quality people," Kelso said. "It's quite an undertaking."
NKU alumna WXIX television anchor Tricia Macke will serve as the master of ceremonies.
The Activities Programming Board will also be hosting a student question and answer session before the lecture.
Kelso will serve as the moderator for this event.
The session will be held in room 200 of the Business-Education-Psychology Center and will start at 4 p.m.
Stephanie McGoldrick, the programming coordinator for the Office of Student Life, said that this is a great opportunity for students to see two famous politicians in person and have the chance to ask them pertinent questions.
McGoldrick also said that many local high school students will attend the session.
Kelso said that the Alumni Lecture Series is such an important program because it's one that allows both members of the campus community and the surrounding Cincinnati area community to participate in.
"I think it's one of the best programs we do at NKU," Kelso said.
Although admission to the student question and answer session is free, tickets are still required and can be obtained from the Office of Student Life.
Tickets for the lecture are available at the Office of Alumni Affairs.
Admission is $5 for students, $25 for NKU alumni, faculty and staff, and $30 for the general public.
Tickets will also be available at the door.