Ms Pac Man masters compete in round 2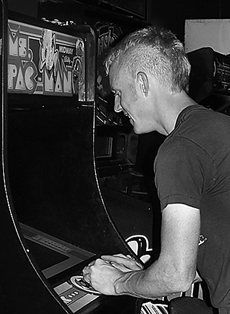 Josh Blair
Think you're a master of Ms. Pac Man? Now you have a chance to prove your skills.
Sudsy Malone's is hosting the second Ms. Pactacular Tournament Sunday, Sept. 19, for any old-school gamers looking to boast their ghost-eating abilities.
The competition in the second tournament will be fierce. Cincinnati gamers are looking to steal the Cincinnati Ms Pac Man champion title from Northern Kentucky native Wil Schroder.
In the first tournament, set up bracket style, Schroder toughed it out against four of the 16 competitors.
His talent, concentration and hand and eye coordination helped him come out on top with a score of more than 80,000 points.
If you want to win, you better practice eating those dots.
Let the carpal tunnel syndrome begin.
The event starts about 8:30 p.m. There is a $5 entry fee that goes towards the participant's games, prizes and possibly charity.
Sudsy Malone's is located at 2626 Vine St. in Cincinnati, Ohio. They can be contacted at (513) 751-2300.