Beer: Know the price of filling your glass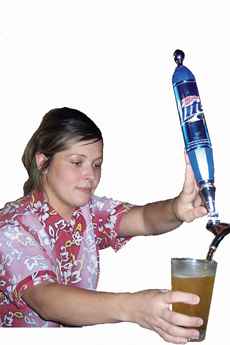 Knowledge is power. And when it comes to purchasing beer at a local bar or restaurant, knowledge can save you money.
A study by the Royal Bank of Scotland found that students in England spend about $1.8 million on drinks every year, about three times as much as they do on books.
Even though this phenomenon is occurring across the ocean, many people apply this theory to students at Northern Kentucky University.
"I spent $500 on books for the entire semester, and since school has started I've already spent about $150 in beer," said Chad Bertke, a senior marketing major. "Without a doubt, I will spend more on beer this semester than I have on books, especially if I go to the bars. That's when I tend to walk away feeling good, but with an empty wallet."
Knowing there are many students in Bertke's situation, The Northerner has complied a short list of local bars and price ranges to help students find a bar of choice. Our information will help you decide which bars to frequent and what days it's best to party on, all while saving a buck or two.
Remember, drinking and driving is a serious offense and can be harmful to you and others. If you do drink, make sure you have a sober driver. And if you live on campus don't bring alcohol back – we are a dry university, afterall.
With that said, it is time to get personal with beer.