Pace charged with felony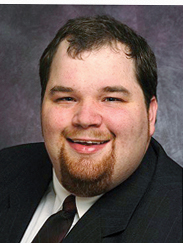 Former Student Government Association President Chris Pace has been charged with a class D felony in connection with the theft of SGA public records from its office on June 30 and his case will go before the grand jury Aug. 26 for indictment.
According to a uniform offense report compiled by Northern Kentucky University Police, officers responded to the SGA office July 1 after it was discovered that all public records were missing, along with many other office items that were stolen. Vandalism had also occurred, as many computer keyboards in the office were missing the letters 'L,' 'I,' 'A' and 'R.'
"It hurts that somebody is that bitter," said SGA President Andy Hixson.
According to Director of Public Safety Harold Todd, all files and materials were recovered a few hours after they arrived on the scene, in the dumpster behind Nunn Hall.
After investigating the scene and talking to witnesses, Todd said they had enough evidence to bring the case to Jack Porter, the commonwealth attorney for Campbell County.
A warrant was then issued for Pace's arrest, and on July 22 he turned himself in.
Pace's attorney waived the preliminary hearing in the Campbell County District Court. If the grand jury indicts Pace, his case will then move on to the Campbell County Circuit Court. Should the grand jury not find enough evidence to proceed, the commonwealth attorney will drop the case.
The class D felony charge of tampering with public records carries a minimum sentence of one year and a maximum of five years.
"We feel that there were other people who collaborated with Mr. Pace," Todd said.
Although Pace is the only suspect who has been criminally charged at the moment, Dean of Students Kent Kelso has already sent out charge letters to other students his office believes may be connected with the case. Should they be found guilty, they could face sanctions from the university.
When a sanction is issued, it becomes public information. No hearings, however, have been held yet.
"This has really become quite a mess, and I don't see it being resolved anytime soon," Kelso said.
Kelso anticipates that additional charge letters will be sent out.
Kelso stressed that the investigation will not be rushed and that "everybody will be handled fairly and justly in this process."
Kelso said it would have been a "huge deal" if all the SGA records had been lost.
According to Kelso, his office is continuing to learn things about the incident.
Both the criminal and university investigations are ongoing and active.
Todd urges any student with information to contact investigator Rob Yelton at 572-6060.