Pace reorganizes SGA staff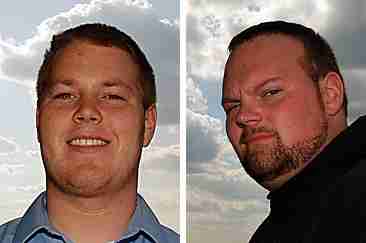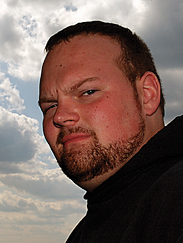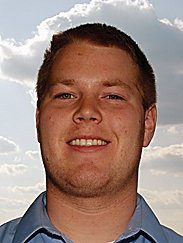 Student Government Association President Chris Pace appointed Executive Vice President Eric Fegan to the judicial council and Sen. Mike Tobergta to Vice President for Public Relations at the April 26 SGA meeting.
The Senate approved the appointments, and both will assume their positions immediately. Tobergta will hold his position until June 30, and Fegan's is a three-semester appointment. Pace also proposed Fegan as the council's chief justice, which the Senate approved.
Tobergta said his primary goal will be to "get a message out to students" to attend the May 12 Board of Regents meeting, where the board will vote on a proposed tuition increase, on the proposed new SGA constitution and also, potentially, on the outcome of this month's SGA election.
He also said he would like to raise awareness of SGA by attending upcoming Transitions events for incoming freshman, and also to update the organization's display cases around campus.
He hopes to make " a smooth transition into next year's administration, giving them more options to get things off the ground."
Tobergta said that despite his prominent role in the impeachment of former Vice President for Public Relations Andy Hixson, "there are no hard feelings between us about what happened."
He said he hopes that SGA will move forward next semester under Hixson's leadership.
Pace said he chose Tobergta for the position "because of all the work he's done."
"Mike's here about 20 hours a week just doing stuff for us," he said. "If there's anything he's proven, it's that he likes to work."
Fegan said he has "mixed emotions" about assuming the position of chief justice because it is a challenging job, but he welcomes the opportunity.
"It's the only part of SGA I don't have any experience in," he said. "It takes the politics out: you don't technically have a constituency. It'll be nice to not worry about voting."
He said that if next year's administration asks him to take a more active role in SGA, he would like to push toward establishing SGA courts to hear students' appeals on parking tickets, discipline and academics.
Fegan said he has not officially conceded the election to opponent Hixson, but would support him if the Board of Regents decides next month to uphold the administration's election results.
Pace announced the resignation of Chief Justice Dave Caddell at the meeting. Caddell said he had decided to resign primarily because he needs to take a class which conflicts with the SGA weekly meetings.
"It's been a good year," he told the Senate. "I had fun working with y'all."
Caddell was chief justice of the judicial council during its most tumultuous semester yet: the council ruled on the constitutionality of the Senate's ratification of a new constitution, on the impeachment of Hixson (twice), and on Hixson's removal from SGA.
It also ruled on Hixson's eligibility to be elected SGA president, which remains a topic of debate between the SGA Election Committee and university administration.
"Dave really made great strides this year," Fegan said. "The chief justice position is tough."
Hixson could not be reached for comment.