Walk to fund scholarships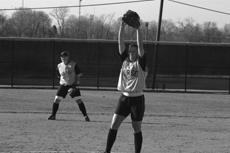 Tim Downer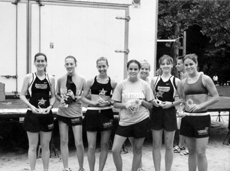 Tim Downer
In 1974, Northern Kentucky University became the first Kentucky university to offer athletic scholarships to women.
Thirteen years ago, to help fund those scholarships, NKU decided to host "A Walk for Women's Athletics."
"A few years ago, we had a limited amount of money for scholarships," said Jeanne Papania, financial coordinator of intercollegiate athletics.
"This was a way to increase scholarship money for athletes."
With the money raised, the scholarship will be divided among female athletes participating in women's sports. Funds will be allocated based upon a tiered system that they use for budgeting purposes.
This year's Walk for Women's Athletics will be held on Saturday, April 17.
Over the past 13 years, more than 3,400 people have participated in the walks and raised nearly $400,000 for women's athletic scholarships.
Papania said the walk is important because it gives a chance for students to "support your school and help your fellow students with scholarship money."
Participants are eligible for a $250 gift certificate to a local department store.
Raffle tickets will be sold throughout the day for a chance to win $1,500 worth of prizes, including gift certificates to restaurants and theatres.
Papania said that usually about 300 walkers participate.
She said that some people don't like to walk, and instead donate money.
This year's event will begin at 8:30 a.m. in Regents Hall. It will last until approximately11:30 a.m.
Students who are interested in competing should call the Athletics Office at (859) 572-5195 for more information about the event.