Understanding is key to prevention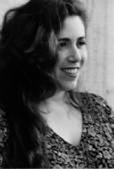 Student Health
At least one American under the age of 22 becomes infected with HIV everyday.
Worldwide, about 250 people between the ages of 15 and 24 become infected every hour, according to Clint Ibele, a Northern Kentucky Health Department educator.
Ibele recently joined up with the Northern Kentucky University Student Health Office and other organizations to educate students on the seriousness of HIV and AIDS, and how to prevent contracting the deadly disease.
To accomplish this task, the coalition chose to host an AIDS Awareness Day on Tuesday, April 13.
Ibele said he first decided to contact NKU after hearing River Huston give a speech at the University of Cincinnati.
"She is just a very entertaining person," he said.
"I was bolded over," Ibele added. "She's very funny and honest."
After hearing the speech, Ibele said he wanted Huston to come to northern Kentucky.
Huston is an award winning poet, journalist, public speaker, performer and activist from eastern Pennsylvania.
She's also a living example of one of those statistics that Ibele works so closely with: she acquired HIV during her last year of college.
Even though she lives with the virus, Huston spends her time traveling the country speaking to students, community organizations, seminars and other events about her experiences.
She also lectures about the closely related self-esteem and body image issues involved with HIV.
During her speeches, Huston wants people to downplay the fact that she has HIV and just talk naturally at her forums, Ibele said.
There will be three sessions throughout the day on April 13 to promote AIDS awareness.
All sessions will be held in the Otto Budig Theater.
Huston will speak at the first two events.
The first will be from 9:25 to 10:40 a.m., and the second speech is from 11:15 a.m. to 12:30 p.m.
Ibele and Debbie Burstion, an AIDS Volunteers of Cincinnati worker, will hold the third session, which is a safer sex workshop, from 6:30 to 7:30 p.m.
Learning about safe sex is important, because a commonplace transmission of HIV is from the transfer of bodily fluids through intercourse: oral, anal or vaginal.
Another possible way to contract the virus is through the sharing of needles.
However, Ibele said, the virus cannot be transferred through saliva alone.
"The primary thing is that if you are sexually active, you are putting yourself at risk," Ibele said.
Only one person has to be infected to begin the chain.
Also, many people who are infected with HIV don't even know they have it, he added.
When properly used, a latex condom has a 98 to 99 percent successful protection rate from HIV, Ibele said.
Ibele said that it only takes one incident of unprotected sex to become infected with HIV.
HIV is the virus that causes AIDS.
AIDS is the group of illnesses that result from the virus.
The AIDS condition occurs when healthy cells in the immune system are killed by HIV and the body can no longer fight off infection from various illnesses.
Some of the symptoms you may experience are flu-like symptoms, fever, headache, fatigue and the swelling of the lymph nodes, which is often the most noticeable.
These symptoms will disappear in a week to a month in most people.
Even though the symptoms are gone, the person still has the virus, Idele said.
If you have had unprotected sex and want to be tested, the university will offer free and anonymous oral HIV testing in UC 300 from 11 a.m. to 4 p.m on April 13.
The test takes about two minutes.
The test is not painful, and you will get results within two or three days.
The antibodies that are a result of HIV take anywhere from three to six months to be produced in a readable quantity, Ibele said.
Therefore, to get an accurate reading, you should take the test at least three months after one incident of unprotected sex.
The test is 85 percent accurate three months after being exposed.
Then, after four months, it is 90 percent accurate.
After six or more months, the results will be 98 percent accurate.
For more information, attend the AIDS Awareness Day.