Earth Day's roots run through NKU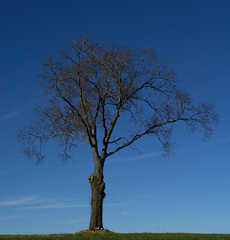 They call themselves the stewards of the world, and on Wednesday, April 21 they will give students from Northern Kentucky University the chance to join their ranks.
Who are they? They are the Environmentally Concerned Organization of Students (ECOS) and for the first time they are holding an Earth Day Festival on campus.
"Obviously Earth Day is an important event to celebrate," said Heather Mayfield, faculty advisor to group.
"We were hoping to make it not just a university event, but a community event as well."
The community will be represented in the event with 21 exhibitors who will set up tables around the University Plaza, Mayfield said.
If the weather permits.
Some of the organizations include the Boone County Solid Waste Management, Rumpke Compost, the Split Rock Conservation Park to name a few.
Also, throughout the day the festival will offer a series of presenters and lecturers who will cover a variety of environmental issues.
Mayfield said that having the organizations and presenters come will give students a chance to learn about ways they can help their local environment.
"It will be an excellent opportunity for students to get involved with local environmental issues," she added.
As to why students should be interested in the environment around them, Mayfield replied, "No matter how we look at it, it's all environmental.
"Issues affect our quality of life, our families and our health," she said.
Not only do environmental issues affect people on a local level, but on a national and international level as well. All around the world people celebrate Earth Day.
Typically people celebrate Earth Day on April 22, Mayfield said. The reason for having this designated day takes root in the history of the celebration of the Earth.
It all started in 1963 when Senator Gaylord Nelson (D-Wisconsin) tried to find a way to get the public interested in the environment.
He persuaded President John F. Kennedy to include in his speeches information about the environment. But, his efforts received little attention.
His ideas about public outreach came to fruition in 1970 when he established a day to celebrate the Earth and foster awareness about how human beings impact their environment.
That day, held on April 22 of 1970, is what we now know as Earth Day.
Even though NKU will have the chance to celebrate Earth Day for the first time, that does not mean that people should care about the fate of our planet all year round.
Some things you can do to keep the tradition alive throughout the year include car pooling, recycling, or volunteering your services clubs like the Sierra Club.
If you are interested in NKU's Earth Day Festival, more information can be found on the ECOS Web site at http://studenthome.nku.edu/~ecos.