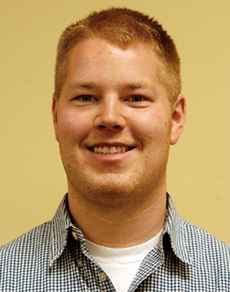 File Photo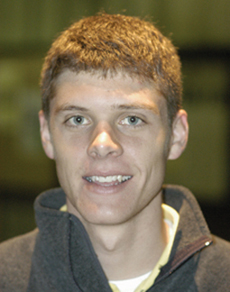 File Photo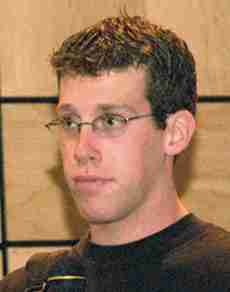 File Photo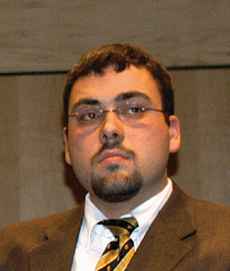 File Photo
Students will have more responsibility than ever before when voting in next week's Student Government Association elections.
At stake is not only a new executive board, senators and judicial council justices; but also a fresh set of guidelines by which the organization will conduct its business.
The elections will take place April 14 and 15.
Students will vote for a new SGA constitution, five executive board members, 15 senators and two judicial council justices.
They'll also have to choose between either Fegan or Hixson as the new SGA president.
Elections will take place on the Internet from 7:30 a.m. until 10 p.m. on both days, according to Election Committee chair Michael Vaughan. Polling stations will also be open in the University Center lobby, Nunn Hall and Norse Commons from 10:00 a.m. until 6:00 p.m. on both days.
Links to the voting Web site will be posted on the NKU homepage (www.nku.edu), on the SGA Web site (www.nkusga.org), and in a special edition of the Norse News Network to be sent to all students on April 14.
The election committee will hold a debate between the presidential candidates on Monday, April 12 at 2 p.m. in the University Center's Otto Budig Theater. A three-person panel composed of one student and two faculty members will interrogate the candidates. Students will also have the opportunity to ask questions of the candidates, according to Vaughan.
Vaughan said he expects to post candidates' information on the SGA Web site by this weekend so that students can research candidates online. The elections committee has already mailed information to students.
Running for SGA president and executive vice president are Eric Fegan and James Pollitt on one ticket, and Andy Hixson and Jeff Iker on another. The two tickets have also endorsed candidates for the executive board and Senate. Additional information can be found on each ticket's Web site: www.fegan2004.com and www.hixson4sga.com.
This is the second year that presidential and vice presidential candidates have run on tickets. Fegan and current SGA President Chris Pace were the first team to do so in last spring's election.
Fegan/Pollitt * Promise to "fight against unfair tuition increases" * Would work to reform campus food service * Would work to make NKU a "wet campus" * Would work with DPS to improve campus safety by increasing the amount of lighting and scheduling campus safety walks * Promise to develop a Student Organization Council and increase resources for minority students * Would keep the SGA office open 40 hours per week and hold forums to gain feedback from students
Source: www.fegan2004.com
Hixson/Iker * Promise a commitment to protecting access and quality at NKU in the face of a tuition increase * Would establish "emergency tuition grants" to give SGA funds to students in need of tuition assistance * Would implement online professor and course evaluations * Would work to make more textbooks available on reserve in Steely Library * Promise to "rebuild bridges" between SGA and student organizations * Promise to increase student access to SGA through an "open door policy" and monthly lunches with SGA officers, NKU administrators and students
Source: www.hixson4sga.com