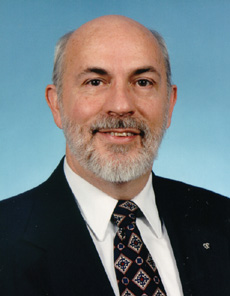 Contributed Media
The proposed Summit for Civic Literacy, which would attempt to increase youth interest in government, was given the green light to be created and held at Northern Kentucky University by the Kentucky Senate March 27.
Senate Joint Resolution 80 passed 34-0 and is now waiting on the governor's signature. Sen. Jack Westwood, R-Crescent Springs, sponsored the resolution, while endorsement came from Secretary of State Trey Grayson, R-Park Hills.
"Young people's civic and political knowledge is inadequate," Westwood said at a Feb. 5 press conference. "Civic literacy is essential to the furthering of representative democracy."
Westwood also referenced a 1998 study by the National Assessment of Education Progress that said nearly one-third of high school seniors lacked a basic understanding of how American government works.
The resolution cited a 2000 study by The Center for Information and Research on Civic Learning and Engagement, which found that only 39 percent of Kentucky's youth aged 18 to 24 voted.
Supporters of the summit believe this low turnout of young people at the polls could be a result of the lack of civic literacy.
The resolution stated that "individuals who have a clear understanding of the rights and responsibilities of citizenship in a representative democracy are more likely to exercise those rights and responsibilites to be competent and responsible citizens."
The summit will be formed by the Secretary of State's office, and will be assisted by the Department of Education and the Administrative Office of the Courts, with an ultimate goal of devising a strategy for enhancing civic engagement and literacy in Kentucky.
A plan of action would then be recommended before the 2005 Regular Session of the General Assembly, based on the committee's findings that will be reported to the Office of the Secretary of State no later than Dec. 1.
According to Westwood and Grayson, the summit should be organized this fall.
The resolution calls for the committee to be composed of a "diverse range" of students, teachers and administrators from K-16 education and media, civic organizations and elected officials.
The NKU Scripps Howard Center for Civic Engagement will facilitate the summit, with the help of Laurie DiPadova-Stocks, founding director.