One last hurrah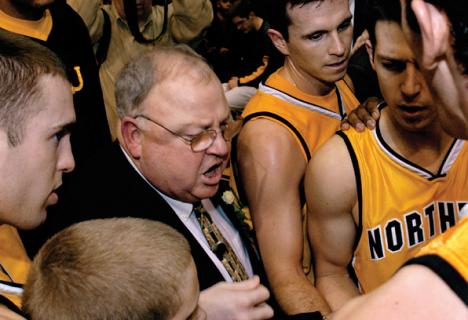 Tony Redell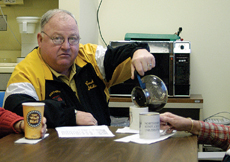 Tim Downer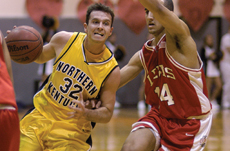 Tim Downer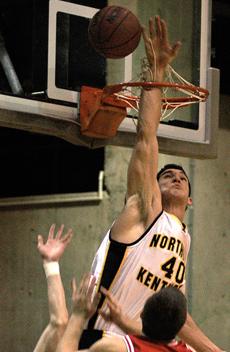 Tim Downer
Ken Shelds didn't treat the week leading up to his home coaching finale any differently than any other week in his 16 years as NKU men's basketball head coach.
He ran practices, taught classes, took time to visit with friends and family members, and made his way around campus in preparation for the last two home games as head coach. Whatever he was prepared for, he probably wasn't ready for two of the most dramatic games of his career.
On Thursday, NKU suffered a heartbreaking loss to SIUE, losing the game on a last-second half-court shot. The loss was the team's eighth conference loss of the season. It was a loss that most teams and their coaches would have trouble recovering from.
So when the Norse took to the Regents Hall court for the final time under the guidance of Shields, no one knew what to expect. They were playing against the 11th ranked team in the country, without their leading scorer and on a three-game losing streak.
The disadvantage didn't deter the character of this club, however. The Norse fought through regulation play and three overtime periods to give their coach a final home victory in front of a sold-out crowd. The win was number 305 for Coach Shields, and it was one that won't be forgotten.