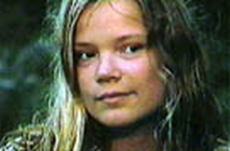 Cincinnati World Cinema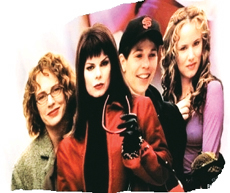 Cincinnati World Cinema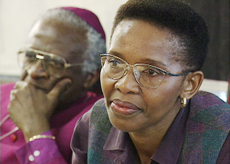 Cincinnati World Cinema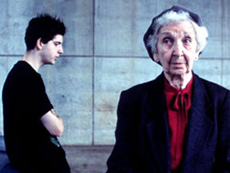 Cincinnati World Cinema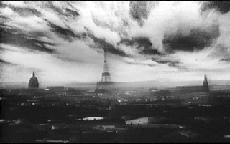 Cincinnati World Cinema
NKU will play a major role in an important cultural event for Greater Cincinnati Jan. 28 – Feb. 3.
Cincinnati World Cinema's Independent Film Festival will screen approximately 45 films in Greaves Concert Hall during the week.
There are films from all across the world, as well as from right across the river. They cover styles ranging from comedy to documentary, and even animation.
Tim Swallow, director of Cincinnati World Cinema (CWC), said that this festival "presents a one-time opportunity to see excellent feature films, shorts and documentaries."
According to CWC's Web site, the goal of the festival is to feature films that "explore the human condition and celebrate cultural diversity." They must also be motion pictures that are rarely, if ever, offered in this region.
"The programming mix of the festival presents great variety," Swallow said. "They are films that have been overlooked, one that has been lost and recently restored, [and] documentaries that highlight art and nature and present social issues relevant to our community."
This isn't the first time CWC has presented films in Greaves. In May 2003, CWC screened Ken Russell's biography of composer Gustav Mahler in collaboration with the Northern Kentucky Symphony, who performed Mahler's Fifth Symphony during the show. CWC also presented "Oscar Shorts," a collection of over 10 Oscar-winning short films, to an audience of approximately 300 in June 2003.
According to poll conducted on its Web site, CWC's respondents chose Greaves as the best venue for non-35mm films, thanks largely to a new projection screen and system.
"Greaves Concert Hall is an excellent facility," Swallow said. "Comfortable seating, perfect acoustics, and excellent sight lines ensure that there is not a bad seat in the house."
CWC takes a unique approach to educational interaction with these films. Where appropriate, each film will be followed by a discussion, which CWC has done with every film it has presented in the past two years.
"The dialogue established in post-film discussions enhances the educational experience and fosters the expression of differing opinions and perspectives," Swallow said.
A large part of its goals include numerous educational outreaches and collaborations with cultural, educational and community groups.
"Our main thrust with the outreach program is really middle and high school populations," Swallow said, "kids that can benefit from films about gangs, violence, racism, self-esteem and self-determination."
John Alberti, associate professor of english and literature, teaches a literature and film course that focuses on the genre of film noir. One of the class' assignments is to attend the screening of "Gaudi Afternoon" by director Susan Seidelman (known for "Despartely Seeking Susan" and two pilot episodes of HBOs "Sex in the City"), a film that Alberti describes as "sort of a modern noir update."
"I want students to know that Northern isn't just a place you come to during the week, leave on the weekend, and come back again," Alberti said. "There really is something to do here on campus."
Alberti said he recognizes the university's role in shaping not only the culture of its students, but the culture of the community.
"NKU is a big school now," he said, "and the community is starting to notice and become a part of it."
And what would a film festival be without awards? Audience members can vote for their favorites in the general, documentary, live-action short, and animated short categories.
Tonight's opening film, "Indigo," is sold out, but tickets are available through the CWC Web site, www.communityzero.com/cincyworldcinema, or at the door 30 minutes before the other shows.
The prices are reasonable when compared to the average movie theater – $6.00 with a valid student I.D. and only $8.00 for regular admission. Who needs expensive popcorn? CWC will provide cookies and coffee.
Factor the creativity of the films with the price of the ticket and it's a good deal anywhere in town – especially right here on campus.