Speaker to talk civil rights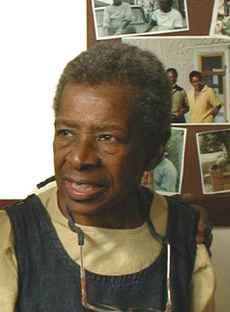 Contributed Media
With the semester just beginning, we have yet another holiday to honor before we commit to hitting the books. Northern Kentucky University, in conjunction with many other businesses, will recognize Martin Luther King, Jr. Day on Jan. 19.
In accordance with this holiday, the 2004 Martin Luther King, Jr. Celebration will be held on Thursday, Jan. 15 with a lecture by keynote speaker Juanita Nelson. The lecture, "A Way of Life: Non-Violence, Peace and Justice," will be held from 12:15 to 1:30 p.m. in the University Center's Budig Theater.
Nelson has been active in civil rights and peace struggles for most of her life. She is a member of a coalition of activists that challenged and finally dismantled segregation at Cincinnati's Coney Island Amusement Park in the 1950s.
Nelson was chosen to speak because "she offers an alternative interpretation of the concept of non-violence," said Cheryl Nunez, director of affirmative action and multicultural affairs at NKU.
Dr. King applied this ideal to mean "complete dedication to the eradication of physical violence as well as the structural violence of