University celebrates Kwanzaa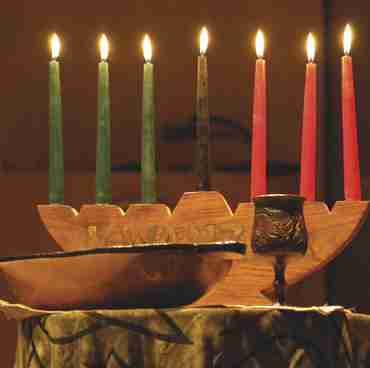 Tony Redell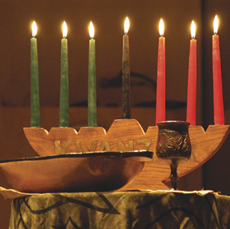 Tony Redell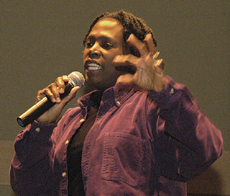 Tony Redell
The seven-day holiday Kwanzaa will be observed worldwide from Dec.26 to Jan.1, each day elevating one of the Kwanzaa principles, but Northern Kentucky University students, faculty, and staff have already begun to celebrate its spirit. They came to honor the holiday together Dec. 3 in the Otto M. Budig theater.
The Office of African American Student Affairs sponsored the celebration of African family, community, and culture around the seven Kwanzaa principles of Umoja (Unity), Kujichagulia (Self-Determination), Ujima (Collective Work and Responsibility), Ujamaa (Cooperative Economics), Nia (Purpose),Kuumba (Creativity) and Imani (Faith). The event featured African dance and storytelling presentations.
For more on Kwanzaa visit the Steely Library's holiday display case and the Official Kwanzaa website at: www.officialkwanzaawebsite.org.