Fair promotes overseas study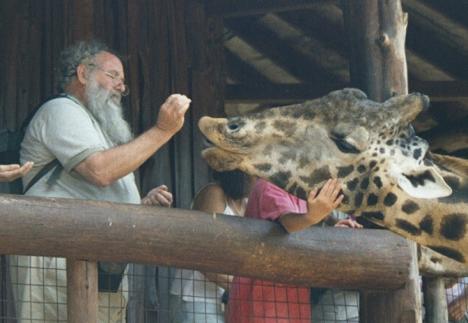 Contributed by OIP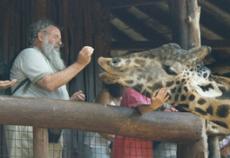 Contributed by OIP
For many Northern Kentucky University students, the idea of traveling across the world to study may seem beyond their reach.
The Office of International Programs hopes to make students aware of the opportunities available in other countries during the Study Abroad Fair Nov. 17, 10 a.m. to 2 p.m. in the University Center Ballroom.
Students from all majors, undergraduate and graduate, are eligible to study abroad as long as they are in good academic standing, said Amy Bode, OIP representative.
"Some students on NKU's campus do not know about the opportunity to study abroad, so that is why we are here, to promote the opportunity that anybody can do this," she said.
The university is a member of the Cooperative Center for Study Abroad, which coordinates programs in English-speaking countries and the Kentucky Institute for International Studies, which promotes the study of foreign languages around the world.
NKU has exchange agreements with foreign universities in countries such as Germany, Spain and Russia.
Study abroad programs include more than 20 countries and can be done for as little as two weeks or as long as an entire academic yeaar.
NKU offers an Alternative Spring Break program in Mexico City. Students live with a host family, and do volunteer service work projects.
Students typically live in hotels or university housing while studying abroad and have the opportunity to travel and tour the country during the evenings and weekends.
"The CCSA programs offer excursions as part of their classes," Bode said. "For example, if you are taking a theatre course in London you might go to see several plays or musicals."
Many students assume they can't participate because they don't have the money, Bode said, but financial aid, scholarships, and grants are available for study abroad opportunities.
"We encourage them to look through different outlets to find the funding available," she said.
NKU has $50,000 available per academic year for study abroad scholarships. Students can contact the Office of Student Financial Assistance to determine if they are eligible for any other financial aid.
Jenn Vaccaro, a senior psychology major, studied Arthurian Legend in London for four weeks last summer while earning three hours of academic credit.
"I learned a great deal from the differences and similarities that we share with the people in other countries," Vaccaro said.
While studying in London, Vaccaro visited Scotland, Holland, and several cities in England.
"I gained a vantage point that I was unable to get from living in my home country," she said.