'Watt' happened
Hang on for a minute...we're trying to find some more stories you might like.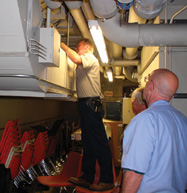 The Fine Arts Building and University Center were left without power for several hours Nov. 3 after a university transformer blew.
Physical Plant Director Bob Bolce said the transformer was probably about 27 years old and he thought it went out from "just age."
"There was a glitch from Cinergy," he said. "The power dropped off."
He said they were able to restore power in the UC but the Fine Arts building still needed work Monday night.
Senior music major Michelle Mclaine was one of several musicians locked out of the powerless fine arts building.
Mclaine, who teaches private flute to area seventh graders, took the opportunity to hold class outside, in the warm weather.
Mclaine said her students were "a little apprehensive" about playing outside in front of passersby.
The power outage caused the faculty brass concert to be cancelled as well as the orchestra rehearsal, SGA meeting and Meal of Fortune..

About the Writer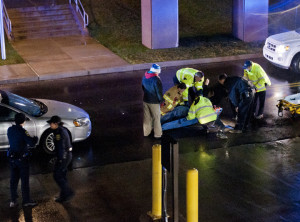 Staff Report, The Northerner
A male pedestrian was hit at approximately 8:45 p.m. Nov. 29 on Kenton Drive between Griffin Hall and Kenton Garage.

At the scene shortly after the...