SGA delays contested resolution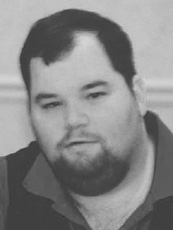 Contributed Media
The Student Government Association tabled indefinitely its resolution to take a more active role in fee allocation and activities programming.
SGA members voted 26-6 to send the proposal to the table at the Oct. 6 meeting.
"The resolution is in the garbage," said Activities Programming Board President and SGA Senator Dustin Lewis, who helped write the resolution.
Lewis said he was upset that the senate's decision "leaves APB's situation up in the air."
"SGA thinks they're on the ball…for months now SGA has been in the exact same place," he said.
"This demonstrates that the senate does not back this goal up," Lewis said.
Some SGA members found the resolution too weak or vague.
SGA President Chris Pace said there were no enforcement provisions in the bill and that it seemed like more of an "opinion statement" than a resolution.
Senator Michael Tobergta said the resolution "didn't clarify anything."
"Students would not be better off from the bill," he said.
Some members found fault with the goals of allocation control over the Legacy Fund and Programming and Activities Fund.
SGA Senator Brandon Hill presented petitions from concerned student organizations who "are vehemently opposed to a student organization having control over other student's potential funding," according to one petition.
SGA Senator Daniel Moore spoke on behalf on the Film Society against the allocation measures.
Dean of Students and SGA adviser Kent Kelso was unable to attend the meeting but had previously expressed concern over the possibility of SGA control over the two funding sources.
"It's very obvious to me that SGA is getting more political. We're seeing more partisan politics coming into SGA," he said.
He said partisan politics and favoritism might influence SGA's funding choices and could be dangerous in fee allocation.
Kelso said "denying funding based on the content of the proposed activity, on the ideology of a given group" could get the university into legal trouble.
"As a university administrator I am charged with, trained to, and committed to fairness and equity across the board for students and student organizations," Kelso said. "SGA is not. At least I don't know of anything in writing that says they are. I haven't seen anything yet that has shown a commitment on their part to that."