Benefit in boy's memory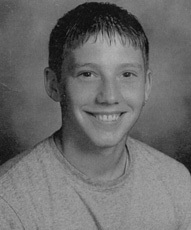 Contributed Media
A fundraiser is being held in memory of Justin Saccone, a Campbell County High School sophomore, died Sept. 21, after a ball hit him at the exact instance his heart beat..
Saccone's grandmother, Georgia Ingram, is a Dining Services employee at Northern Kentucky University.
"(It) was just one of those freak accidents," Ingram said.
The fundraiser is an effort to raise money to buy a defibrillator that will be donated to the baseball field where Saccone was struck by the baseball..
Ingram said that people have donated many things that will be raffled at the event.
The event will be Saturday, Oct. 4, at Reuscher Park behind the Highland Heights City Building.