Political debate comes to NKU

Contributed Media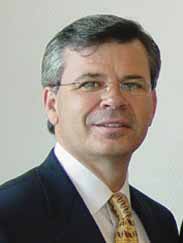 Contributed Media
Northern Kentucky University will host the only public gubernatorial debate in the region as Democrat Ben Chandler and Republican Ernie Fletcher face off Sept. 30 in Regents Hall.
A panel of four reporters and editors from local news sources will ask the two candidates for Kentucky governor about topics put together by the event's sponsor, Legacy, a young professionals group dedicated to civic involvement.
Topics for the hour-long debate, which begins at 4 p.m., will include regional university funding, education K-12 and building a special events center in Northern Kentucky.
Tricia Macke, a WXIX News co-anchor and NKU alumna, will mediate the event. Legacy planed the event because of a low voter turnout at last May's primary elections.
"The voter turnout was so low," Josh Wice, co-chair of Legacy's Governance Committee, said, "that we're trying to get a wider group of people involved."
Wice said that Northern Kentucky is very important and leads the state in many issues, but because the television market is from Cincinnati, there is not much Kentucky news resulting in an uninformed populist.
Northern Kentucky University receives less than 50 cents from state funding for every tax dollar it pays, according to Wice.
"NKU, compared to other regional universities, is severely under-funded," Wice said. "It's a fairness issue."
"There's an inbuilt inferiority complex up here (in Northern Kentucky)," said Dennis O'Keefe, political science professor.
Most of Kentucky's gubernatorial races have not been close. Northern Kentucky is not a swing area and may not effect the outcome of the election.
According to the State Board of Elections' Voter Registration Statistic Report for August, fewer than 8 percent of Kentucky's registered voters come from Boone, Campbell and Kenton Counties.
"No one can call Northern Kentucky a base of core supporters," O'Keefe said.
Rarely does a gubernatorial candidate come from this area of the commonwealth. William Goebel was the last Northern Kentuckian to hold the office of governor and that was over 100 years ago.
According to Noah Meeks, president of Campus Republicans, Fletcher is trying to entice more Northern Kentuckians to become involved by opening a campaign office in Florence.
"Fletcher has committed himself to the region," Meeks said.
Fletcher has promised to build a special events center in Northern Kentucky that is expected to create $100 million in revenue, and he also hopes to bring a federal research laboratory to the Commonwealth.
Chandler's campaign focus has been job creation. He has promised, if elected, to add 100,000 new jobs by the end of his first term, and to keep businesses operating in the Commonwealth from leaving. Cutting the cost of medicine is also on his agenda.
Wice hopes that the event will give Northern Kentuckians the chance to meet the candidates and encourage them to go to the polls.
Students can register to vote at the Testing and Disabilities Services office in the University Center room 303. Learn more about the candidates and the general election at www.kyelect.com.