Coach still pushing for track team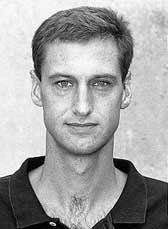 In his nine years coaching cross-country at NKU, Steve Kruse has achieved a lot of success.
However, one of the goals of his career has yet to develop.
Kruse has been working since 1994 to get a track and field program started at NKU.
"I believe a track team would benefit the university very much," Kruse said. "It would attract more student athletes to the university and could offer a lot of experiences to students as well."
When Kruse, a former cross-country runner at NKU, returned to coach the men's and women's cross-country teams, he started a track club, hoping to spark interest from around campus in the sport.
While there are a lot of people involved with the track club, it is hard on the students because they have to organize and pay for everything from food to equipment to lodging on all of the trips they go on, Kruse said.
Kruse has submitted several proposals to NKU's athletic department, trying to get the school to start a track and field program, but funding issues are standing in the way.
"The interest is there from the university administration," said Kruse. "It just hasn't happened yet because of a lack of funding to start a program."
The track club currently travels to many different track and field events in the region, and many cross-country runners use it to stay in shape while they are out of season.
Kruse said that the university's cross-country team is at a disadvantage because other schools have track and field programs where runners can gain more experience in the off-season.
Kruse estimates that he gets a phone call every week from athletes who express interest in running on a track team.
"I've had runners from high schools that aren't in this area contact me asking about possibly running track for NKU," he said. "I tell them that they are welcome to come and run for our track club, but we don't have a track team. This in turn causes us to lose a lot of possible student athletes."
Kruse is confident that he could have a successful team if given the opportunity to start a program.
"We have kids walking around campus that have won high school state championships in track and field," he said. "We live in a great area for high school track."
While it is sure no team will come about this year, Kruse will continue to work in the hopes of adding a program in the near future.
"There is no doubt in my mind that twenty years down the road, NKU will have a track and field program," he said. "Hopefully, if more people become involved with the track club, then maybe the university could find the necessary funds."
Students interested in the track club can contact Kruse at kruses@nku.edu.