Nintendo boosts lineup with old school favorites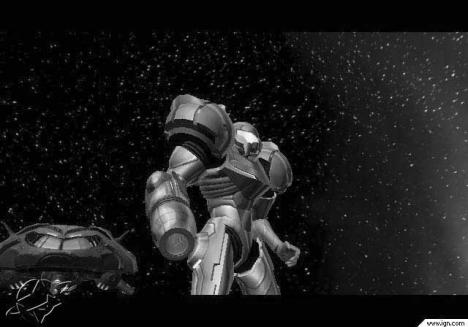 The lineup for the Nintendo GameCube is growing larger by the day. There are games for everyone, kids, adults and even the family. Two of Nintendo's latest releases, Mario Party 4 and Metroid Prime, are the hottest of the new. Below you find a review for each of the games.
Metroid Prime:
Before there was Laura Croft, the tomb raider, there was Samus Aran, quite possibly the baddest game chick of all time. And now, she finally makes her return after a very long hiatus. Unlike it's predecessor, Metroid Prime is a first person shooter, rather than a platform style game. It plays like Doom, but with puzzles to figure out, and lots of backtracking. All around the game is fun to play, and it is definitely challenging, which can either make or break a game. In this case it makes the game. Any Metroid game would be pointless if it was easy. All of your favorite tools and accessories are back as well. This is cool, especially since the most useful tool, the morph ball makes a return. In a cool turn of events you see the return of a major boss character from the original Metroid. No, it's not Mother Brain, but one of her cronies. So, get your blaster ready to welcome back Ridley, now called Meta Ridley, and he's just as tough as ever. The only problem with the game, as with a lot of games I review, is it's too short. But otherwise it is a great game. Metroid Prime receives a final score of 9/10. Only the length of the game keeps it from that elusive perfect score. However, that doesn't take away from the over all game play. The game is full of exploration and pulse pounding action.
Mario Party 4:
I know what you're thinking. And yes you did play Mario games as a kid, but some things never get old. And Mario and company just get better with age. If you're in to multiplayer games, that involve mastery of mini games then you should look no farther than MP4. This game is very similar to it's predecessors, and goes along the same concept. The main difference is that MP4 has implemented a story mode, but it still goes along the same premise. Other than the mini games there are things to complete on each of the game boards. These are collecting stars, collecting more coins than your opponents, landing on the most happening spaces. You earn stars at the conclusion of the board for each of these you have the most of. The player with the most stars is named the party star, and wins a prize for that. But before you claim your prize you have to defeat the creator of the board in a mini game. Mario Party 4 receives a final score of 8/10. The fact that it is so similar to the first three keeps the score down. If you like playing games with your friends then rush out and pick up this title, it will keep you busy for hours.