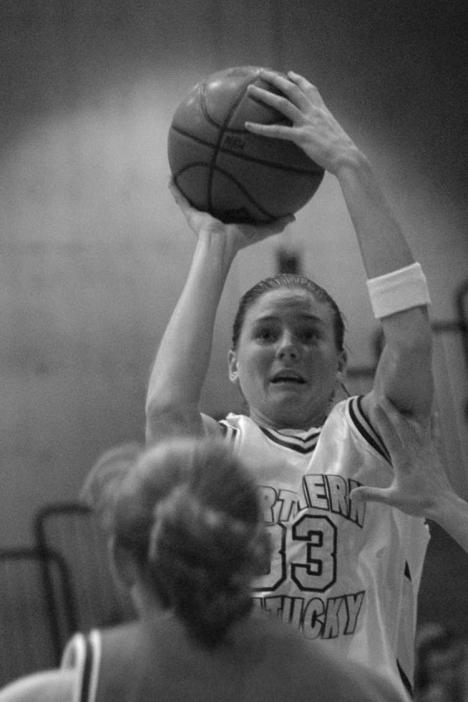 Tim Downer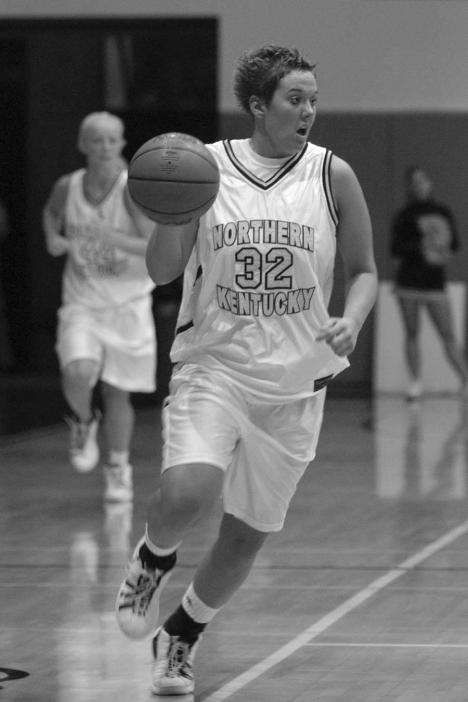 Tim Downer
Bridget Flanagan and Amy Mobley are the latest Northern Kentucky University basketball players to reach 1,000 career points. They join only 20 players in NKU history to have reached this goal.
Both seniors this year, Flanagan and Mobley have played side by side since entering NKU four years ago. Not expecting the news they were nearing 1,000 points, the women were both nervous and excited as the countdown began.
Mobley, the first to spillover, scored 24 points totaling 1,013 career points in the game against Wayne State University on Dec. 30. Her 1,000th point was a lay-up in the first half. The crowd erupted and an announcement was made.
"I was relieved, and happy it was a home game," she said.
Four games later and only points to go, Flanagan sank four three-pointers and two field goals against Southern Illinois University at Edwardsville, to bring her career total to 1,007 points.
"It was a home game. All of my friends and family were there and I wanted to do it for them," said Flanagan. She also said both women are to receive the game ball from their 1,000th point game.
Thursday the Norse defeated the University of Missouri-St. Louis, 82-62, hitting 84.2 percent from the free-throw line. In Saturday's game against Southern Indiana, the Norse won 98-82, led by Flanagan who scored 31 points, and the team totaled 15 three- point goals.
NKU is now 8-2 and No. 1 in the Great Lakes Valley Conference. This week the Lady Norse will take on rival Bellarmine University. Earlier this season Bellarmine defeated the Norse, 71-65, in Knights Hall.