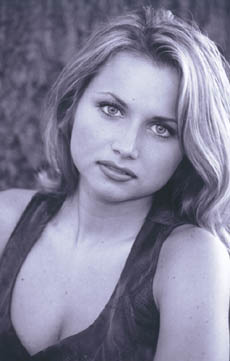 Photo contributed
Ashley Shearer is raring up to compete in the National Pageant show in Orlando this Thanksgiving week after being crowned Miss Kentucky Teen at the American Coed Pageant held in Lexington last July.
She'll be competing with other state winners in the weeklong contest consisting of ten categories of competition that will include interviews, on-stage introductions and an evening gown contest.
"These are the most beautiful girls from all over the United States . . .that's so intimidating," said Shearer.
But that's not going to stop her from trying her best she said. The 18-year-old freshman from Villa Hills, Florence said she likes the idea of competition, meeting new people and being on stage.
"It's so nerve racking. But in the end, it's worth it because it's the biggest high ever," she said.
But it's not always fun sometimes. Shearer has been several pageants in recent years and, unfortunately, not every contestant is friendly.
"I've been in some pageants where they've called me ugly in my face," she said.
That usually doesn't happen, Shearer said, but when it does, she compensates by reminding herself of her main goal.
"I can't help what they look like and I can't help how good they are, so I'm just going to do my best," she said. "I can't worry about anyone else."
Shearer said she prepares for each contest by meditating mostly; she also exercises, takes vitamins and watches her diet.
"You have to start eating healthy, not starve yourself obviously," she said. "I don't know of any girls who have any eating disorders."
Shearer is majoring in Radio ' Television and is a volunteer at the Fort Mitchell's Children Home. Her friends describe her as having a very sociable personality.
"She's really out-going, I like that," said Ashley Scholl, Shearer's roommate. "She's easy to talk too . . . listens to what you have to say. And she gives you advice, and pretty good advice I say.
Scholl also said she thinks Shearer's self-esteem is a little low at times.
"I don't think she thinks she's very pretty without makeup," she said. "But she doesn't realize how gorgeous of a person that she is inside and out."
Sunanda Brammer, a freshman and friend of Shearer, met her in a Learning Community, a small group of students who take two to three courses together.
"You never see her without a smile on her face," she said. "She doesn't think she's better than anyone. She dresses down . . .she wears her overalls. She doesn't wear makeup everyday."
Occasionally Shearer judges certain people before she meets them, said Brammer. But it's a small and natural fault that everyone's guilty of sometimes, she said.
Unlike the winner of the Miss USA Pageant, who receives a new car, the National Pageant in Orlando will award more than $25,000 in cash scholarships and prizes to winners and runner-ups in each categorical competition.
Shearer said it's the biggest contest she's ever been in and won't be her last. She plans to continue competing in pageantries for years to come and also hopes to have a career in television one day, she said.
"My dream is to be one of the broadcasters on the Home Shopping Network. I think it's the world's easiest and best job," said Shearer.