African mood set at Cultural Fest
November 11, 2002
Filed under News
Hang on for a minute...we're trying to find some more stories you might like.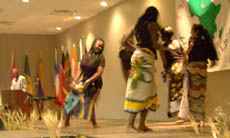 Brittany Contois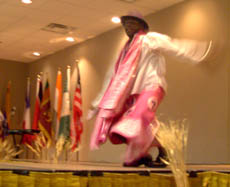 Brittany Contois
Cultural Fest was hosted by the African Student Union on Saturday, Nov. 9.
First photograph: African Dance from Ghana, Africa in West Africa performed by Firo Elhassan, Elsie Opute, Ada Eze, Joy Amekpor and Afshan Khokhar.
Second photograph: Wellu Wellu Dance from Nigeria, Africa performed by Frederick Essien.