Gubernatorial candidate Steve Nunn visits NKU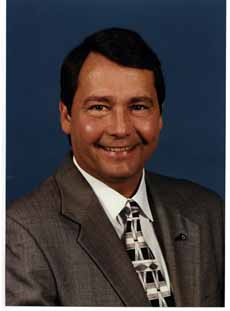 During a recent visit to NKU's campus Republican gubernatorial candidate Steve Nunn said that if he's elected this year, funding for education will be the number one priority to leave alone if budget cuts are needed.
Nunn made a surprise visit to NKU Oct. 10 to talk to a small group of students and faculty.
He was in Northern Kentucky to hear political consultant James Carville and former Speaker of the House of Representatives, Newt Gingrich, speak the night before.
Nunn discussed his views with a small group, brought together in part by Eric Fegan, SGA Vice President of Administrative Affairs, in a classroom in the University Center.
The group expressed concern about many issues, including NKU's funding.
Nunn said if he's elected "we'll stand by post-secondary education,"
Nunn stopped short of saying Governer Paul Patton is to blame for the budget stalemate in Frankfort.
Nunn said Patton did fail to bring together people to get the job done.
NKU is currently running without an operating budget. University officials have prepared for possible cuts, but are unsure how deep they may run.
Nunn called himself an "enabler" who can build bridges when needed.
When asked about bringing new revenue to the state with video gaming, Nunn said the people of Kentucky should vote on the issue.
He said he does support the production of industrial hemp.
Nunn's tie to NKU, and Northern Kentucky, goes back to his father, Louis B. Nunn, who served as governor of Kentucky from 1967 to 1971. The elder Nunn helped start NKU and Nunn Drive and Nunn Hall are named for him.
At the meeting, the younger Nunn was asked about his father and stepping away from his shadow to become his own person.
"He hasn't always agreed with his dad," said his wife Tracey, who sat next to Nunn, occasionally asking questions of the group.
Nunn said there were times when he and his father didn't talk because of disagreements, but he never lost his love for him.
Nunn also gave advice to students wanting to get involved in politics and political campaigns. He encouraged them to do research on candidates and get involved in campaigning.
"You find people you connect with," he said.