Alumni and Fine Arts professor expresses duties on and off campus
Hang on for a minute...we're trying to find some more stories you might like.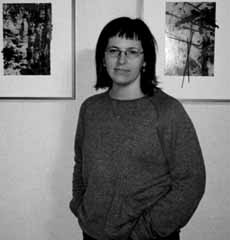 Holly Hayden
Laura Hollis, now a professor in Northern Kentucky University's Fine Arts department, first began her career in 1989 as a student.
After graduating from Simon Kenton high school, Hollis knew NKU was right for her.
"[NKU] was convenient, inexpensive and I enjoyed it from the start," said Hollis. "It was a small and inexpensive liberal arts college, with a variety of studies