Parking issues discussed at forum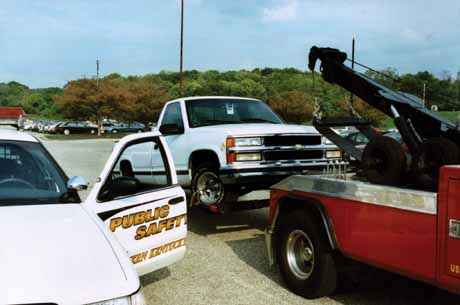 Michael Mastrandrea
University officials addressed concerns from students ranging from car break-ins to the restructuring of parking lot E at a forum sponsored by the Student Government Association on Oct. 3.
The forum allowed students to voice their concerns to Mark Shanley, vice president, Office of Student Affairs, Jeff Butler, assistant vice president, Department of Public Safety, SGA representatives and other university officials.
While no decisions were finalized, some good suggestions were made, according to Katie Herschede, president of SGA.
One student suggested the return of a shuttle bus from Kroger to campus to help alleviate long lines and crowded lots.
Another suggestion was open parking throughout campus where, instead of lots being classified as faculty or student, all parking would be on a first come first serve basis.
A big concern for students at the forum was Lot E, a space converted from student to faculty parking this year, and, particularily, the unused parking spaces in this lot throughout the day. SGA is currently trying to negotiate the use of Lot E with the Transportation Advisory Committee. There are representatives of SGA counting cars in Lot E "every hour on the hour," Herschede said.
Another important concern raised by the students was the safety of residential parking – the new gravel lot, in particular. The gravel lot is somewhat removed from housing, is poorly lit and does not have a call center. Students, especially those who come home late at night, wanted to know what was being done to reduce car break-ins and improve safety measures. The Department of Public Safety and SGA will be working together to take a proactive stance to improve safety measures, according to Herschede. It is of particular importance, considering the addition of 400 new residents on campus next year, Herschede said.
Although no final decisions were made at the forum, "SGA will follow-up on concerns and work on solutions," Herschede said.