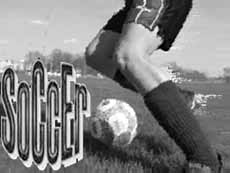 EDWARDSVILLE, Ill. – The unbeaten streak against Great Lakes Valley Conference opponents is still intact, but any thoughts of a perfect season ended Sunday for the Northern Kentucky University women's soccer team.
NKU – ranked No. 1 nationally in the NCAA Division II poll – fell behind 2-0 at halftime, rallied with two late goals to send the match into overtime, and settled for a 2-2 tie with Southern Illinois University at Edwardsville. The Norse are 9-0-1 overall, 3-0-1 in the GLVC.
As a result of the tie, NKU remained unbeaten (32-0-3) in its last 35 matches against GLVC teams. The Norse have not lost to a GLVC opponent since Oct. 9, 1999, when SIUE posted a 3-1 win over NKU.
The last time NKU was tied by a GLVC opponent was on Oct. 15, 2000, when Lewis University and the Norse played to a 1-1 deadlock.
SIUE bolted out to a 2-0 lead Sunday on first-half goals by Ann Crawford and Sarah Landt. NKU, which finished with a 30-7 advantage in shots, still trailed 2-0 with 15 minutes remaining in regulation when Kristen Noakes netted a goal that was assisted by Bessie Black and Molly Eagan.
Noakes struck again at the 80:52 mark when she took a cross from Kendra Zinser and found the net from 12 yards out to tie the match. Noakes, a graduate of Dixie Heights High School, has six goals this season.
With five minutes remaining in the second overtime, Black broke away from the SIUE defense and dribbled the ball into the penalty box. She was tackled from behind on the breakaway, but no call was made and SIUE escaped with the tie.
SIUE is 4-2-3 overall, 1-0-3 in the GLVC.
NKU will play host to Lewis at 8 p.m. this Friday at the Town ' Country Sports Complex in Wilder.