Broadway star plays lead role in NKU musical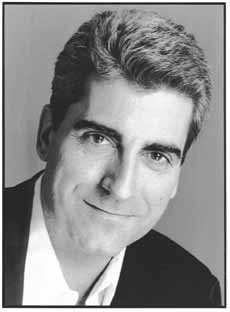 Photo contributed
"Man of La Mancha" kicks off the theater departments fall season at Northern Kentucky University. La Mancha is the first installment in its "Season of Dreams" presentation. The play is a musical, based on Miguel de Cervantes' time in prison during the Spanish Inquisition. Cervantes has offended the church and must answer to his crimes. The play takes place in a dungeon in Seville, Spain.
While in his cell, he is accosted by other prisoners, who threaten to steal all of his possessions including an unfinished manuscript of Don Quixote.
Cervantes pleads with the men to take whatever they want except the manuscript, which has no value. In a desperate attempt to save the manuscript, Cervantes makes a deal with the prisoners. He tells the men he will act out the story for them, and if they are dissatisfied the manuscript can be destroyed.
The misadventures of Don Quixote and Sancho Panza begin. The story is full of sword fighting, a damsel in distress, thieves and a lot of singing.
The prisoners are deeply affected by the story and return the manuscript to Cervantes.
The play is directed and choreographed by Joesph Conger, chair the theater department.
Auditions for La Mancha began on Aug. 20, and the cast was decided on two days later.
When asked about any difficulties during production, Conger said, "When ever you have a big production your going to have some difficulties."
The actors include guest artist and lecturer Mark Hardy as Cervantes/Don Quixote. Hardy has appeared in many Broadway productions such as "Les Miserables," "Sunset Boulevard" and "Titanic."
Matthew Wilson, senior, plays as Sancho Panza and Jennifer Myers, ,senior, plays as Aldonza, the serving girl.
"Man of La Mancha" won the Tony award for best musical, and score in 1965. It became a movie in 1972.
The play will be held in the NKU Corbett Theatre (next to the Steely Library).
General Admission is $10, NKU faculty and staff $9, senior citizens $8, and students $6. Box office opens at 7 pm. Show starts at 8
The play will run through Oct. 6.
For general information and directions, call the box office at (859) 572-5464.