Spring 2002 in pictures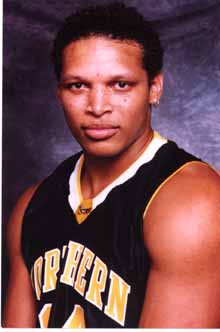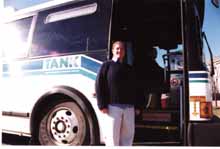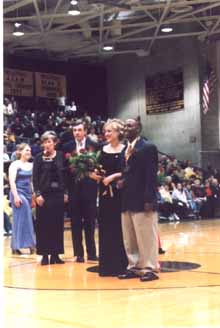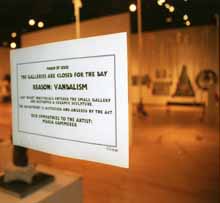 Jan. 9, 2002 Issue Students without transportation found getting to Newport much easier with the debut of TANK's River Run, which offers shuttle service from the dorms to attractions at Newport on the Levee. The partnership is just one of many courted by the university.
Jan. 23, 2002 Issue The campus enjoyed a plethora of events for the 2002 Homecoming celebration. Among the highlights was the crowing of NKU's first African-American Homecoming King, Carleon Robinson, Sr. The queen was Leslie Dorris.
March 27, 2002 Issue Many student organizations spent the spring organizing charity fund-raisers. Tau Kappa Epsilon fraternity dove into Lake Inferior and raised $2,000 for the Alzheimer's Association. Other notable fundraisers were Delta Gamma's Anchor Splash, which raised money for the Cincinnati Association for the Blind and Phi Sigma Sigma's Rock-A-Thon, which raised money for those on kidney dialysis.
April 3, 2002 Issue A loud crash was heard as art student Maria Kammerer's sculpture came crashing to the floor. Witnesses said they saw three men flee the scene. Within a week, a student came forward claiming it was an accident. According to the Department of Public Safety, six students from an English class were in the gallery at the time of the incident when one student accidently knocked over the sculpture. The sculpture was appraised at $300 and the Art Department estimated the damage to the floor to be an additional $300. No charges were filed.
April 10 2002 Issue Basketball player Chris Seabrooks was arrested in the apartment of University of Cincinnati basketball player Donald Little on charges of aggrevated menacing charges, a misdemeanor. Authorities claim Seabrooks threatened Little's roomate Donald Hodges, who allegedly had just survived being tortured by Little. According to the police report, Little taped Hodges to a chair, burned him with cigars and stabbed him in the leg with a coat hanger. Seabrooks is due in court on May 29 and could face 30 days in prison.