Fall 2001 in pictures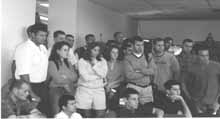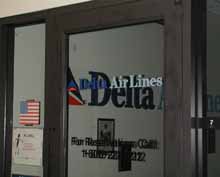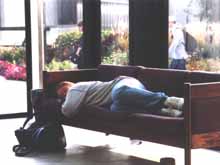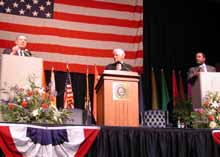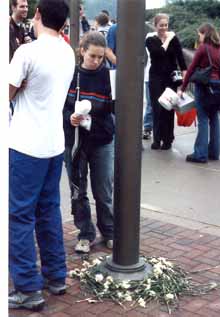 Sept. 12, 2001 Issue Along with the rest of the nation, Northern Kentucky University's campus watched the unfolding horror of Sept. 11 in shock and grief. Many student organizations began collecting for charity. Others, like the Baptist Student Union, consoled those on campus who were distraught over the tragedy.
Oct. 10, 2001 Issue Delta airlines closed its on-campus call center in October after a sagging economy that resulted after the terrorist attacks. When Delta Airlines left, 127students found themselves unemployed. Link- Delta vacates
Books on campus began disappearing when a thief stole them out of the bags of unsuspecting students and began selling them back at the book store.
Dec. 5, 2001 Issue Former New York governer Mario Cuomo and former Democratic Presidential candidate Alan Keyes, engaged in a heated debate of how the United States should conduct its war on terror. Many boos from the crowd erupted when Cuomo argued in favor of more governmental control in people's lives.