Neil Young: Never too old to do something new
Ryan Garrett
April 22, 2002
Filed under News
Hang on for a minute...we're trying to find some more stories you might like.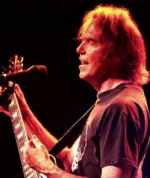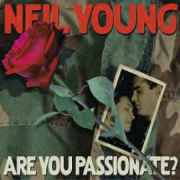 What can a musician in his fifth decade in the business do after inspiring generations of rock bands as well as creating timeless classics on his acoustic guitar? Neil Young decided it was time to put out a soul album.
Though Are You Passionate? is full of the mellow vibe that comprised Young's 2000 album, Silver and Gold, the album moves in a much different way.
In fact, Passionate moves in a way that is different from any of his previous efforts, which is saying something for an artist who has covered nearly every style other than new wave that has been associated with rock n' roll.
Perhaps it is because Young is backed by Booker T. and the MG's for the majority of the album, or maybe it is just that his writing style has changed; whatever the cause, Passionate often comes across as a soul album, ground that aging rocker has yet to touch.
The opening track, "You're My Girl," sets the tone for the album. The riff sounds almost borrowed from the MG's "Time is Tight," but Neil Young could never sound like something other than himself. The guitar tones sound just how they should and the lyrics are personal, in the case meant for his daughter.
"Quit (Don't Say You Love Me)" shows why Young's guitar playing, as well as that of his Crazy Horse bandmate Frank "Poncho" Sampedro, was so influential to scores of younger guitarists.
The song begins with a beautiful, if uncomplicated, solo that perfectly accents the mood of the song. There is no flash in the notes. Instead, the guitar ties an emotional knot between the music and the vocals, unifying the subdued beat and the broken-hearted lyrics. It is disappointing that "Let's Roll," which is the weakest song on Passionate, follows such a high note on the album.
The song, based on the struggle between passengers and terrorists on United Flight 93 before it crashed in Pennsylvania, is made up of music that sounds like a cheap knockoff of David Bowie's "Fame" and lyrics that do nothing other than perpetuate the images that Bush and the media have already instilled into the masses.
The title track redeems the album immediately, however. A laid-back Young flawlessly finds his place in the song, using a beautiful mix of poetic imagery to conjure up an idea of what passionate really means. "Once I was a soldier, fighting in the sky," he sings in his unique voice, "and the gunfire kept coming back on me. So I dove into the darkness and I let my missiles fly, and they might be the ones that kept you free."
Though there are a few more spots where the album drags a little bit, they are too few and far between in the more than 65 minutes of Passionate to stand out compared to the album's highlights. Through an artist's never-dying desire to grow, Young has created an album that manages to sound like Neil Young on one hand, while still sounding different from anything he has done prior on the other.
Young may be getting on too far in his years to pull another classic in the vein of "Needle and the Damage Done" or "Rockin' in the Free World" out of his hat, but if he continues to put out albums as solid as Passionate, Neil Young will have to burn out before he can fade away.