INVADER ZIM Cancelled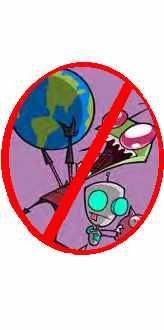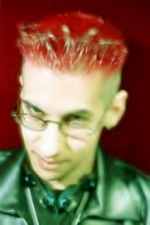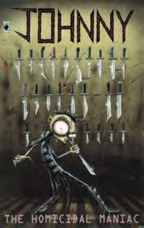 Yes, It's true the cult favorite Invader Zim has been cancelled. Nickelodeon has confirmed the cancellation of Emmy and Annie award-winning series INVADER ZIM. A statement from Nickelodeon said the reason for the cancellation was poor ratings from their core demographic (kids age 2 to 11). The network will be wrapping the series after completing 26 of the originally planned 40 episodes. INVADER ZIM premiered on Nickelodeon in March 2001 and was renewed with a 20-episode commitment in August of that year. The show posted strong ratings for its premiere episode, with a 6.0 rating/17 share (about 1.8 million viewers) among kids 2 to 11. The remaining episodes of INVADER ZIM began airing last month.. Forgetting the ratings the show's popularity is quite evident through the many fan sites and endless supplies of Zim merchandise at such alternative stores like Hot Topic.
INVADER ZIM is the story of Zim a pint size alien who is sent to Earth by his leaders who send him to basically get Zim out of the way. Zim does not realize this and believes he has been given a very elite mission. Zim decides to disquise himself as a elementry student to hide amonst the humans. Together with his less than intelligent robot sidekick GIR they try to conquer the Earth. The only one standing between Zim and his plans is a fellow classmate of his, named Dib. Dib is basically what Muldor from the X-Files was probably like in elementry school. He immediately sees Zim as an alien but being the odd child he is no one believes him. If not for the fact they were trying to kill each other the two outcasts would probably be great friends. Yet if Nickelodeon keeps their current plans we will never be able to see if Earth is to be saved or destroyed.
Not all hope is lost though as the creator of INVADER ZIM, Jhonen Vasquez said he believes Nickelodeon will allow him to make an additional episode as a sort of a send off for the show. Vasquez could not believe they let him even do that. Also there are other ways you can help keep Zim on the air, such as writing to Nickelodeon asking that they please keep Zim on. Also you could write to other channels with the idea of them picking up the series such as the Sci-Fi Channel, MTV, and Cartoon Network. Finally there is also an online petition running at http://www.petitiononline.com/izlovers/petition.html It currently contains over 55,000 signatures.
I wouldn't lose all hope but also I recommend to start taping the remaining episodes of INVADER ZIM now, as soon you might not have the chance to see the show again. Also if you are a fan of the show you might be interested in checking out Jhonen Vasquez's other work that include Johnny the Homicidal Maniac, Squee, and Filler Bunny. You can find these fine, demented comics at local comic book store Comic Book World or online at www.slavelabor.com.