Free and Cheap Entertainment (April 10-17)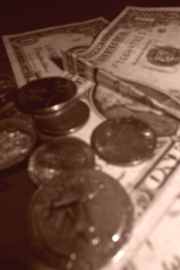 To have your free or cheap event included, please email appropriate information and call back number to bogusname02@hotmail.com
Thursday April 11 Pay-What-You-Can Night when The Know Theatre Tribe presents Sam Shepard's True West at 8 p.m., 1425 Sycamore St. Suggested donation is $5; all proceeds go to The Greater Cincinnati Coalition for the Homeless. For more information call (513)871-1429 or visit www.knowtheatre.com.
Saturday April 13 Local Poetry Day at Joseph-Beth Booksellers, 2692 Madison Rd in Rookwood Pavillion. Norman Finklestein will read and sign Colums: Track Volume II at noon. Carol Atkins will read and sign Leaving at 1 p.m. Jan Graham will read and sign Moonshine in a Mason Jar at 2 p.m. Rick Burnes will read and sign Imposters at 3 p.m. For more information call (513)396-8960 or visit www.josephbeth.com
Sunday April 14 Cincinnati Observatory Center offers historical tours of the Observatory, located at 3489 Observatory Place, every second and fourth Sunday of the month. Tours available between 1 and 4 p.m. for the low cost of $2. Reservations not required. For more information call (513)321-5186.
Monday April 15 Ensemble Theater of Cincinnati will perform a professional play reading of A lesson Before Dying. Tickets are $5, show will start at 7 p.m., theater located at 1127 Vine St. For more information call (513)421-3555.
The Contemporary Art Center located at 115 E. Fifth St. is free to the public on Mondays. Hours are 10 a.m. until 6 p.m. For more information call (513)345-8400.
Tuesday April 16 For the kids. Celebrate National Library Week with stories of the Shawnee featuring Tamsah. The fun begins at 7 p.m. at the Wyoming Branch Library, 500 Springfield Pike. For more information call (513)369-6014.
Wednesday April 17 Live Sound Seminar for bands and musicians at ICB audio and video Equipment, 1738 Tennessee Ave.. Manufacturer representatives will be on hand. For more information or to R.S.V.P. call (513)2427400, email sales@icbaudio.com , or visit www.icbaudio.com.