Kidney Thieves: Zero Space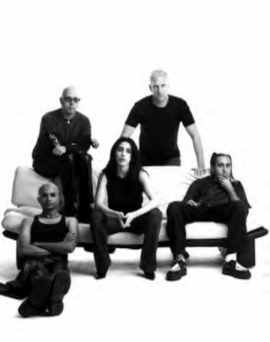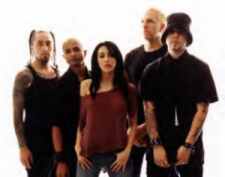 Did you ever wonder what Nine Inch Nails would sound like if Trent Reznor handed the vocal duties over to a Gothic-minded Gwen Stefani? Kidney Thieves help to answer that question with their new album, Zerospace, released March 26 on L.A. based Extasy Records.
The bands have their share of similarities. Both use computer-enhancement on a large dose of heavily distorted guitars and pounding drums with an array of ambient textures in between to achieve their industrial sounds.
However, there are also some differences between the two bands. While both bands appear in a different form between the stage and the studio, it takes two Thieves to do the job of one Reznor. Instruments are handled almost entirely by Bruce Somers – with the help of a few guests – on Zerospace, with the vocals taken care of by Free Dominguez.
The album starts with the punchy but somewhat predictable "Before I'm Dead." The song is full of dynamics, starting off hard and building to an even more powerful chorus.
"Moon hangs around a blade over my head," Dominguez sings in the first line. "Reminds me what to do before I'm dead." Most of the lyrics stay in this gloomy territory and by the slower third track, "Arsenal," you stop feeling any sorrow for Dominguez and instead would rather tell her to just stop whining.
Though the beats of "Amnzero" make a nice background, the line that is repeated over top of the music, "Thought interrupting thought. Close a door, open one, one, one," proves to be a forced and ultimately ineffective attempt at intellectualism.
The 11 minutes of dead space that precede the last track of the album, "Take a Train (Awakening)," are anticlimactic, leading up only to a brief vocal display that adds nothing to the album.
Zerospace is not entirely without its quality moments. The album often makes good use of its stereo mix, handled by Somer's friend Sean Beavan from NIN's touring band. Various sounds and guitar parts swing between the left and right speakers, putting the listener on a musical wave of sorts.
There is also a much-altered cover version of the Patsy Cline classic "Crazy," which offers a very different twist on the old classic.
For the most part though, the music and lyrics hover slightly above the industrial average, never managing to offer enough support to each other or lifting the songs to the higher level that would make the Kidney Thieves an interesting band.
Still, they can drop names in press packs, having toured with bands such as Biohazard and appearing on soundtracks alongside industrial and metal stars including Slayer, White Zombie, and Marilyn Manson. Right now though, Kidney Thieves sound like a slightly above average industrial band. If you are a fan of the genre, you will probably like this CD, but if you want to try something new, don't spend your last $15 on it.