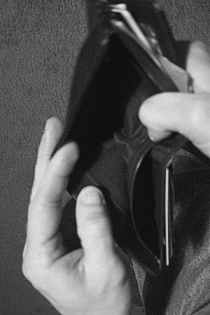 Joshua Flowers
Free and Cheap Entertainment starting April 3
More fun cheap or free entertainment ideas for you! If you have an idea you'd like to share with me, send the appropriate information to bogusname02@hotmail.com.
Wednesday April 3
Li-Young Lee will be the featured guest of Poetry in the Garden. Program begins at 7 p.m. in the Atrium of the Main Hamilton County Library, 800 Vine Street. For more information call (513)369-6900 or http://www.cincinnatilibrary.org/
Thursday April 4
Book discussion of "A Lesson Before Dying" at the Independence Brach of Kenton County Public Library, 6477 Taylor Mill Rd. Discussion begins at 7 p.m. For more information call (859)363-0200.
Friday April 5
Celebrate Earth Day with a free English Oak tree from any Hamilton County Library with any checkout.
Saturday April 6
The Miami University Theatre Department presents "The Boys Next Door." Show starts at 8 p.m. in Studio 88, Oxford, Oh. Tickets are $5. For more information call (513)529-3200
Sunday April 7
Pack a nice picnic lunch and dine on the Observation Deck of the Carew Tower, 441 Vine St., downtown. Open 11 a.m. until 5 p.m. on Sundays; $2 admission for adults. For more information call (513)579-9735.
Tuesday April 9
Opening reception and book signing for Blue Fish and Other Fish Stories with photographs by Brad A. Smith from 7 p.m. until 9 p.m. at Beluga Restaurant, 3520 Edwards Rd, Hyde Park. All proceeds of the $5 cover charge go to Windows of World, an organization designed to benefit families of restaurant workers of the World Trade Center. For more information call (513)533-4444.