How to be poor and still have fun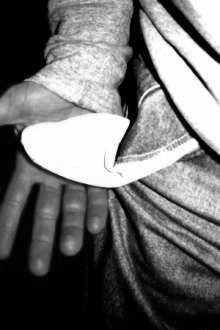 Free and Cheap Entertainment
As a college student I have very little spending money, but I love to go out! The problem is finding things to do on my budget. Somehow I think there are many of you out there in the same situation. To solve our problem, I am looking for free or cheap entertainment. Here's the list for this week.
Wednesday March 27
Maureen Frame will be speaking about her photographs in her show Positively Alive at the Cincinnati Art Museum in Mount Adams at 7:30 p.m. The event is free with museum admission. Call (513)721-2787 for more information.
Thursday March 28
For the kids, Adzooks Puppets will be at the Hyde Park library at 2747 Erie Ave. in Cincinnati. The puppet show will be at 10:30 a.m. and is recommended for ages 2 and up. Call (513)369-4456 for more information.
Friday March 29
Kevin McHugh will be at the Mount Adams Bookstore and Wine Shop, 1101 St. Gregory St. for a poetry reading from 7 to 9 p.m. Call 241-9009 for more information.
Saturday March 30
The annual Easter Dog Parade will be at the Tower Park, 550 S. Fort Thomas Ave. Festivities include the parade, an Easter biscuit hunt, and the music of a Dixie land band. Registration fee is $5 and begins at 2p.m. The parade will start at 3 p.m. The profits will go to the SCPA of Kentucky and the Friends of the Shelter. Volunteers still needed. For more information call (859)261-3793
For the kids, make Easter crafts at the Sharon Centre in Sharon Woods from 11 a.m. until 4 p.m. This event is recommended for children ages 4 and up. Call (513)521-PARK extension 240 for more information.