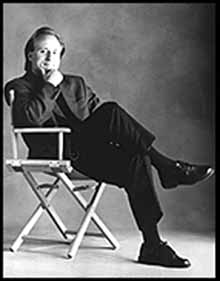 Hang out with Paavo Jarvi, music director of The Cincinnati Symphony Orchestra, at College Night.
College Night includes a CSO performance and a reception after the concert. The last College Night was on March 8 with music director Jarvi and pianist Jean-Yves Thibaudet. The first piece performed was Kevin Puts's Symphony No. 2, which was a world premiere commissioned by the Barlow Endowment/Brigham Young University. The second piece was Ravel's Concerto in G major for piano and orchestra. The movements were Allegramente: Andante in tempo I, Adagio assai and Presto. The last piece was Shostakovich's Symphony Number 9 in E-Flat Major, Opus 70.
Jenny Scott, a junior at Cincinnati Conservatory of Music, said this performance was one of her favorites. She has heard a lot of good things about Paavo. She said that Paavo tries to appeal to the young adults because they are the future CSO supporters. She also is a regular visitor.
After the concert, college night began upstairs in the Corbett Tower, on the third floor in Music Hall. There was free food, drinks and entertainment by Paul Hawthorne Trio. The Barrel House also supplied complimentary beer. Students also had the opportunity to hang out and meet Paavo, Thibaudet and composer Kevin Puts.
Natalia Belland, Covington Latin student came with her mom, who is a faculty member at Northern Kentucky University.
She thought the college night was a wonderful idea because it allows people to socialize after the show. Belland and her mom regularly attend CSO concerts. The college night gives students the chance to meet other students from different schools, students with the same interest in classical music and a chance to meet professionals in the music field.
"It [college night] is a good idea. It's great seeing people my own age around," Wade Lutterbein, senior at Morehead State, said. He said he will definitely be back if he is in the area.