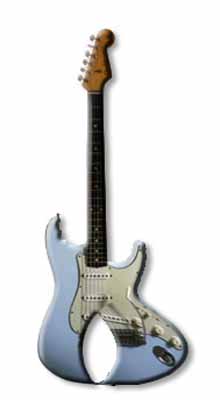 After the Beatles played the Ed Sullivan Show in 1964, it is said that nearly half of America's teens found themselves playing in a garage band. A look around the Northern Kentucky University's campus can make you believe that could still be the case.
"I can't even think of everyone I know here who is in a band," Jeremy McMonigle, a junior music education major and drummer for local punk rock group UNX, said.
The difference between the garage bands of the past and the bands that are currently sprouting up around campus, is the drive the bands show in trying to get their music out to the masses.
With the accessibility of NKU's campus for passing out and posting fliers, students have a fertile breeding ground for an audience of almost any musical preference.
Chaz Burke, an undeclared sophomore, said that he is planning on passing out CDs on campus of his yet to be named indie rock band as soon as they are finished recording.
"Some people might not be into it," Burke said. "But hopefully there will be some people who get a hold of the CD and decide to come check out one of our shows or something."
Nearly as varied as the number of bands on campus are the different local clubs that serve as their venue. Bands taking aim at the college crowd can often be found performing at Top Cat's or the Mad Frog in Clifton.
Most of the punk bands take the stage at the Void in Northside or the Buzz Coffeehouse in Clifton. Bands looking for a more intimate atmosphere and crowd usually play on the Kentucky side of the river at the Southgate House in Newport.
Ian Bolender, member of the local emo/pop/rock band Krinj and an undeclared freshman at NKU, recently achieved the coveted slot of headlining a show at Bogart's, one of the most recognized clubs in Cincinnati.
"We had our friends East Arcadia and Close the Door open the show for us," Bolender said. "It really made me happy to see how much people were supporting the younger groups in the local independent music scene."
Some of NKU's bands are using technology to expand their following far beyond the local scene. With songs posted on MP3.com, East Arcadia, Krinj and UNX have made their songs available to an always-increasing market of Internet surfers.
Hardly a weekend goes by that an NKU band can't be found playing in at least a few of the clubs around town. Between East Arcadia, Anarkara, District 22, UNX, Krinj and the many other bands that have members attending NKU, there should never be a weekend night when there isn't a show worth going to.