Phone harrassement investigation heats up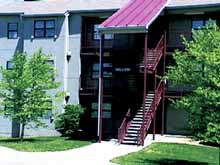 The Department of Public Safety is currently investigating multiple cases of female dorm residents recieving threatening phone calls.
No arrests had been made at press time, but DPS Lt. Col. Jeff Martin said they are looking at a suspect. Martin said they believe the unidentified caller in each case is the same person.
"They are saying basically the same thing to each victim," he said.
The charge, terroristic threatening, implies that the caller has made a threat of physical harm, Martin said.
Martin said he could not elaborate on the nature of the threats, citing there were certain things that were said they want to question the suspect about.
He said DPS has been working with the NKU phone system and Cincinnati Bell.
Martin would not comment on if the phones in the victim's dorm rooms have been tapped.
Barbara Barnes, telecommunications specialist in NKU's Telecommunications Department, said they work with DPS on phone harassment cases.
Barnes said they are assisting DPS in this case.
"We're able to track calls. We're able to trace them," she said.
Martin said DPS plans to prosecute, although it is unclear whether it will be state or federal.
"There is a possibility of a federal prosecution in this case," Martin said.
Martin said the penalty under federal prosecution would depend on the suspect's past.
He said under state law, the suspect could likely face one year in county jail and/or a 500 dollar fine for each event.
Martin said there are at least half a dozen cases of terroristic threatening.
Todd Duncan, director of University Housing, said that he encourages students to make a report with DPS if they recieve any calls that concern them.
Duncan said University Housing can coordinate changing of phone numbers. He said students can let them know if they prefer for their number to be non-published.
Duncan said they have a close relationship with DPS.
"We're always looking for ways to make that relationship closer for the benefit of residential students," he said.