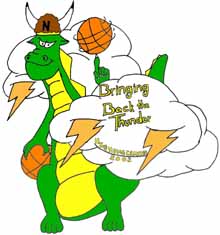 Wednesday ————————- Start the homecoming extravaganza early at 8:15 a.m. today with a day-long photo scavenger hunt. Pick up lists of clues in the Student Life office, on the bottom floor of the University Center. Deadline for photos is Jan. 17.
From 11:30 a.m. until 1 p.m., play the Think Fast Game Show in the UC cafeteria.
At 7 p.m., enjoy the NKue Lip Sync Challenge in the UC ballroom.
Thursday ————————- Hobnob at the 3 p.m. Presidential Tea in the eighth-floor loby of the Lucas Administrative Center.
Join Norse fans at 7 p.m. in Albright health Center for a pep rally, complete with the NKU cheerleaders, dance team and pep band, a jousting contest and the "Yell Like Hell" competition