Female athlete of the week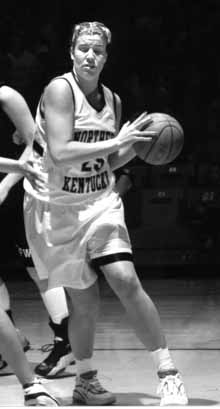 Northern Kentucky University's Dana Schubeler, a 6-foot-3 senior center from Elizabethtown, is the Northerner Female Athlete of the Week.
Schubeler has stepped up big for the Norse in the new year, scoring a career-high 18 points in the 62-43 victory over Southern Illinois University at Edwardsville on Jan. 5. Schubeler also added four rebounds, a block and a steal to go along with her best performance of the year.
Schubeler also had a great game against Quincy University, scoring 13 points and grabbing six rebounds in the tough 60-53 win Jan. 3.
Her great play to start the new year off has helped the Norse to an overall record of 10-2 and a Great Lakes Valley Conference record of 7-0.