Multifaceted speaker will promote multiculturalism to NKU students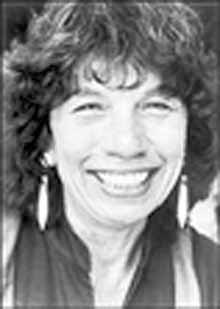 As Hispanic Heritage Month continues, a woman with numerous years in activism will speak at Northern Kentucky University next week.
Elizabeth "Betita" Martinez is a writer, activist and teacher and speaks on racism, multiculturalism, women's and other movements. She was a participant in the Black civil rights movement as well as the Chicano movement in the 1960's and 70's.
Martinez' latest book, "Des Colores Means All of Us: Latina Views for a Multi-Colored Century", was distributed to NKU faculty members by the affirmative action/multicultural affairs office directed by Cheryl Nunez.
"Muliculturalism is so deeply rooted in our curriculum," said Nunez. "We have encouraged the faculty to integrate this book into its syllabus. It makes multiculturalism embedded in the fabric of the university."
Nunez said a number of faculty members will bring their classes to listen to Martinez speak. These include classes in education, psychology, sociology, University 101, history, honors and English composition. The program take place on Wednesday, Oct. 17 from 2 – 2:50 p.m., in Room 200 of the Business, Education, Psychology Building and is open to the public.
"It's important that we allow students to live what they're learning in the classrooms," said Nunez.
Chris Crass wrote in his online article, "Towards Social Justice: Elizabeth 'Betita' Martinez and the Institute for MultiRacial Justice", www.infoshop.org, Martinez "stresses that we must take education and training seriously. We need to teach each other skills, tactics, and political analysis so that we can all be leaders in a movement for our collective liberation." He wrote that Martinez has much to teach the younger generation of today.
Nunez explained one reason Martinez was chosen as the speaker for this program is she shows that individuals can make differences in society, they don't have to do it alone. She also said students need to feel empowered as individuals to work collaboratively with each other and can change the world. Martinez has been effective working with groups, and she is not in it for the fame.
According to Crass, Martinez' group involvement included participation in the Student Non-Violent Coordinating Committee, one of several civil rights organizations of the 1960's. In 1968, she moved to New Mexico to aid Chicanos, U.S. citizens of Mexican descent, with the land grant movement and began a newspaper for the movement, "El Grito del Norte (The Cry of the North)". She also joined the Women's Liberation Movement while in New Mexico and was made an honorary member of WITCH (Women's International Conspiracy from Hell). In 1976, Martinez moved to the San Francisco area where she became involved with leftist party politics and 1982 found her running for the governor of California on the Peace and Freedom Party ticket.
"Elizabeth 'Betita' Martinez is a national and international treasure," Crass quoted Roxanne Dunbar-Ortiz, a friend of Martinez. "Betita continues to blaze trails and create priceless legacies, mentoring countless social activists, young and old, male and female, people of all colors, gay and straight, always with astonishing patience and intelligence."
Crass wrote that Martinez currently lives in San Francisco's Mission District, "where she is involved in many different projects and campaigns." One of those projects is the Institute for MultiRacial Justice, which she co-founded in 1997. Among her many activities with the institute is the editing of the IMJ's publication, "Shades of Power."
Her other works include "500 Years of Chicano History in Pictures," "Letters from Mississippi," "The Youngest Revolution: A Personal Report on Cuba" and a number of essays found in such publications as "Z-News," at www.zmag.org. Nunez said another benefit from Martinez' speech is "students can learn from a scholar that sees herself as a person of color."