'Pygmalion' brings a new outlook on life
The NKU theatre department is bringing to life a centuries-old comedy, highlighting the demeanor of common people within Victorian England, and the struggle of one girl to fit in despite her speech differences.
Pygmalion, which will run  March 29 through April 3 in the Robert and Rosemary Stauss Theatre, was written by George Bernard Shaw and is being directed by Sandra Forman, a professor at NKU.
"I am not a concept director, I don't take plays out of their period," Forman said. "It is a story about transformation and that occurs all throughout history."
Audience members will meet characters such as Eliza Doolittle played by Audrey Macneil, a young cockney speaking girl, and Professor Henry Higgins who is a phonetics professor and is played by Justin Woolums. Higgins makes a bet in the beginning of the play with Taylor Greatbatch, who plays the character Colonel Pickering, that he can transform Eliza into a woman who is as well-spoken as a duchess.
"Higgins helped her with her speech and her grammar but I helped her with her personality and her lovingness for herself and making her realize that to act like a lady is also to be treated like a lady," Greatbatch said. "So it gives a lot of that back to what we say now, 'Treat others how we like to be treated,' because it really does show off in life."
After finding out that Eliza is being taught by Higgins to be a proper woman, Eliza's father Alfred Doolittle, played by Zach Robinson, makes an appearance to demand his daughter back although his real intention is to get some money out of it. Once he receives five pounds and starts to leave he completely misses his newly remade daughter.
Higgins continues to teach Eliza for a few months and then decides to test her training with two different tasks. The first task takes place at his mother's home. Mrs. Higgins is played by Sarah Alice Shull.
"My character is Henry Higgins' mother and the opposite of Eliza. Mrs. Higgins is the perfect Victorian woman,"  Shull said.
This is also where Freddy Hill comes in, and soon after we learn he is attracted to Eliza. Mrs. Higgins believes that this experiment will end badly, but Henry and Pickering are too caught up in the bet to end it.
The second task takes place at an ambassador's party, and Eliza passes with flying colors. As the bet comes to an end the two men, Pickering and Higgins, become bored and this hurts Eliza. Eliza runs away for a little bit towards the end, and when she comes back Higgins begins to admire her.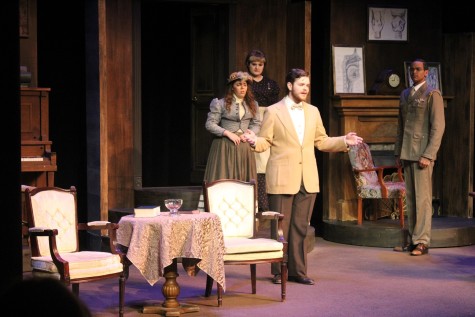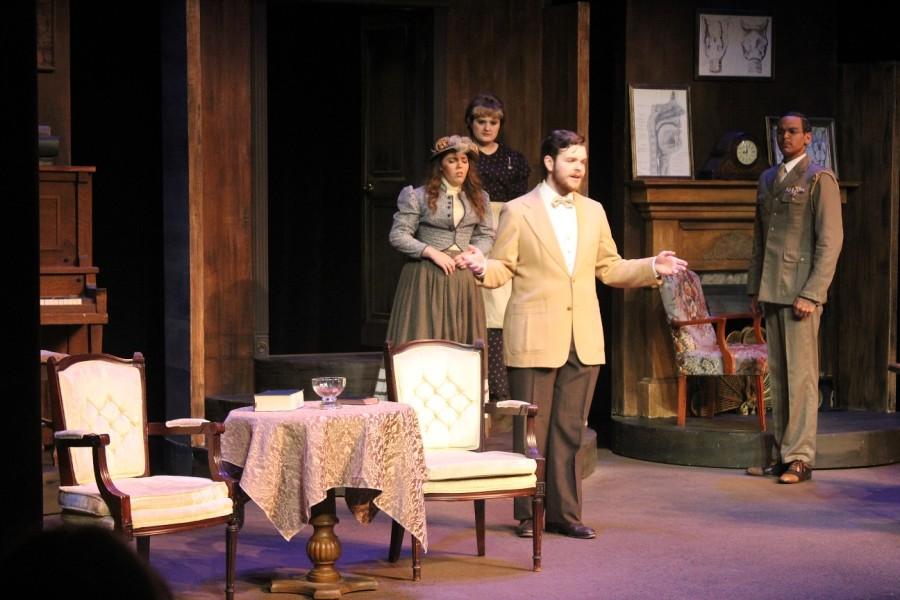 In the end Eliza leaves to attend a wedding, and as she is leaving Higgins yells out some errands for her to run. The ending is unclear as to whether she comes back or she chooses a different path.
Tickets are sold out for all showings, however there is a wait list policy, which will require potential audience members to show up an hour before the performance to sign a list, in order they will get the seats that become available.