Activities Programming Board hosted Race is a Pigment of the Imagination last week in hopes to open the minds of NKU students and raise awareness towards the issue of judging a person based on their race.
The speaker, Teja Arboleda with Entertaining Diversity Inc., talked about a "Race Off." He asked, "Where does white or black begin and end?"
Arboleda asked his audience of about 50 students, "What do you think I am?"
The first student responded with "Hispanic," the second responded "American." Arboleda clarified that his father's mother was of African-American and Native American descent, and that she was considered black. His mother and father were white and black and he joked, calling himself a "small mocha."
Culturally Arboleda is a combination of Japanese, German and American and racially he is a mix.
"I moved to the states at 19 years of age and felt like an alien," Arboleda said. "I tried to become an american."
He asked, "When you look at someone do you know what they are? No, you don't know until you get to know them."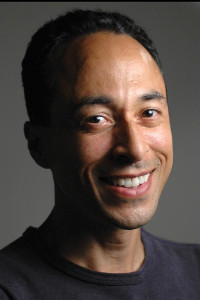 Culture, ethinicity, religion, sex-orientation and class are all attributes that make up a person according to Arboleda.
The brain focuses on image and it's a disease, you become addicted," Arboleda said. "It's difficult to step outside of the box."
He showed 13 pictures through an app that transforms people from "black" to "white" and would ask the audience where the line was — his point being, there is no real line.
Skylar Duckworth, junior electronic media and broadcasting major, said initially he thought Arboleda was Latino. "Then when someone shouted out he wasn't Latino, I assumed he was Filipino or of Asian descent. Because of his lighter skin tone."
"I consider myself black," Duckworth said. "When most people see me, they see a darker skin tone so they assume I'm black and most the time I don't feel like breaking down my whole makeup, so I make it simple, I am black."
Duckworth said he hasn't given his culture much thought and according to Arboleda that is pretty typical across the board.