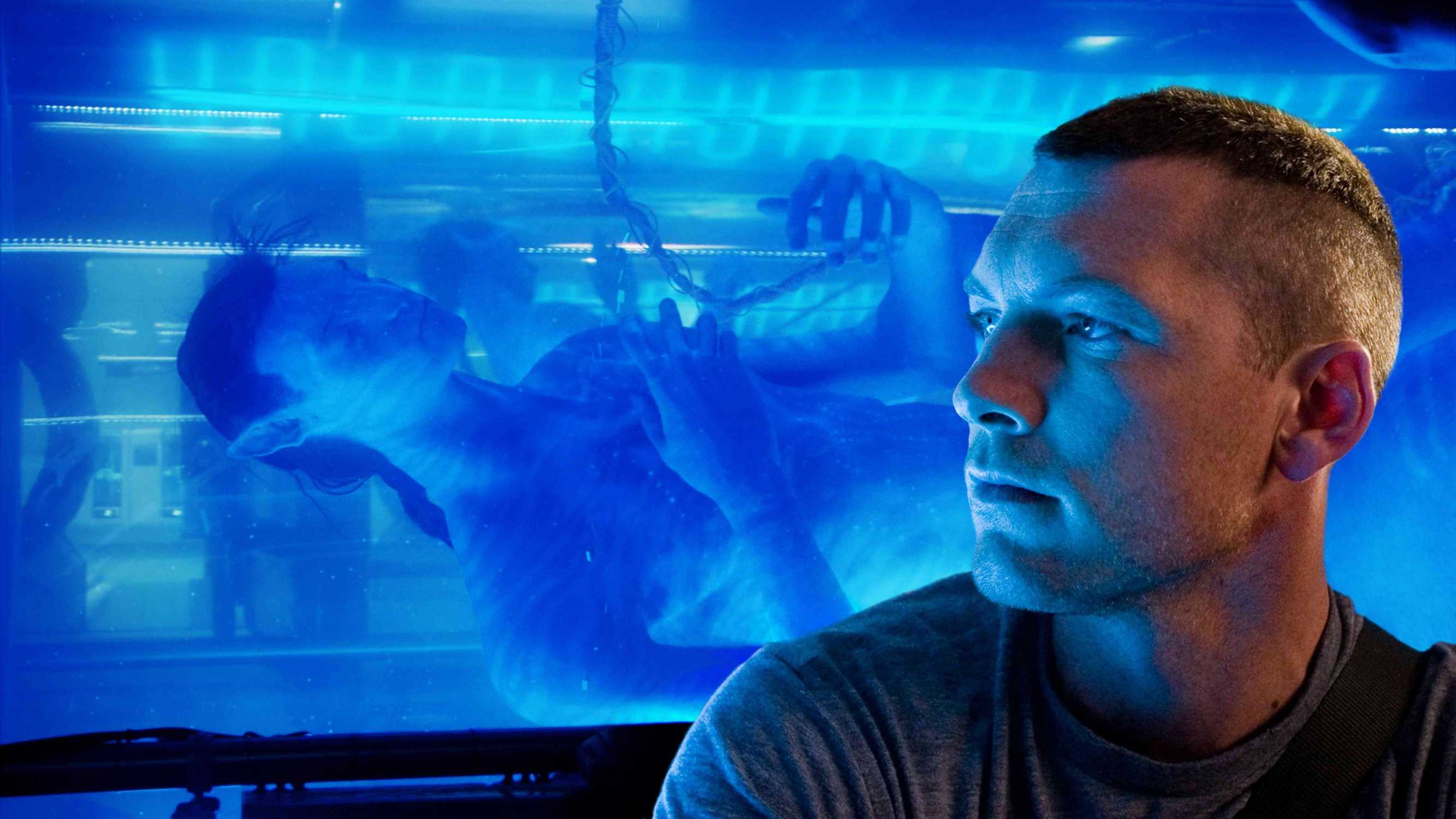 Photo courtesy of AP Exchange
2009 sure has gotten off to a slow and disappointing start.' Only a handful of films standout from first half of the year: The Hurt Locker, Up and District 9, to name a few.' So, as usual, it's up to the fall lineup to pick up the slack and fill in the now 10 nominee spots in the Best Picture race at next year's Oscars. Here's a sampling of some of the films that'll try to pick up that slack in the coming months.
September
Extract (Sept. 4)
' Synopsis: Mike Judge directs this comedy about Joel Reynolds (Jason Bateman), the owner of a company that manufacturers flavored food extracts who struggles to keep his employees in-check and his love life with a seemingly distant wife in tact.
My Two Cents: No one depicts the mundane, melodramatic life of the everyday worker like Judge, whose 1999 comedy Office Space is a certified cult-classic and could easily be cited as a reason the American makeover of the Brit sitcom, The Office, is one of today's' most popular shows.

Jennifer's Body (Sept. 18)
Synopsis: Megan Fox gets her gore on in this part dark comedy, part B-movie horror flick about a possessed high school cheerleader who substitutes the post-sex cigarette for eating her male counterparts alive.
My Two Cents: This won't be the film where the world starts recognizing Fox for her acting chops (I'm not even sure they actually exist), but Jennifer's Body should be a bat-shit crazy horror mash-up worth seeing.
Cloudy With a Chance of Meatballs (Sept .18)
Synopsis: Based off the children's classic of the same name, Meatballs follows overly eager, yet unproven, inventor Flint Lockwood (voiced by Bill Hader), who after several failed projects, successfully creates a machine that turns water in to food and causes it to rain from the sky. But as in the past with his oddball creations, chaos ensues.
My Two Cents: Meatballs looks to be the next big film for the 3-D resurgence. But films that make a gimmick out of it, or focus too much on images flying into audience's faces instead of telling a story have plagued the resurrection of 3-D cinema. Early looks into this film indicate the 3-D 'comeback' still has a ways to go.
The Informant! (Sept. 18)
Synopsis: Fresh off his 2008 two-part epic, Che, director Steven Soderbergh reunites with Matt Damon for this comedic adaptation of Kurt Eichenwald's corporate thriller of the same name. Damon plays Mark Whitacre, an Archer Daniels Midland executive who winds up helping the FBI take down the agri-business giant whom they think is running a price-fixing scheme.
My Two Cents: Nearly 30 years in the business, and Soderbergh still pops out some of the most diverse, original work today. Look for The Informant! to prove that point.

Capitalism: A Love Story (Sept. 23)
Synopsis: Outspoken doc-filmmaker Michael Moore is back taking on his biggest subject yet – the economy.
My Two Cents: Talk about a timely issue to do a movie on. Maybe all of us should be listening to Michael Moore, now more than ever.
October
Shutter Island (Oct. 2)
Synopsis: Martin Scorsese teams up with Leonardo Dicaprio for the fourth time (Gangs of New York, The Aviator, The Departed) for this psychological thriller about two U.S. Marshalls (Dicaprio and Mark Ruffalo) who investigate the disappearance of a patient from a high-security facility for the criminally insane. But what they find may be evidence that unfolds a darker conspiracy.
My Two Cents: Scorsese tested the limits of the psychological thriller with his 1991 genre-buster Cape Fear. Can the most consistent director in the business push the boundaries even further? His track record is on his side, plus he's got Leo.
A Serious Man (Oct. 2)
Synopsis: The Coen brother's 14th film centers on Larry Gopnik, a man whose sanity is hanging by a thread. His wife wants a divorce, his brother is becoming too much of a burden and his job maybe in jeopardy.
My Two Cents: The Coen brother's last attempt to return to black comedy (Burn After Reading) proved unsuccessful. If A Serious Man ends up the same half-baked mess, then it'll be time to start questioning whether or not the duo is as versatile as they used to be.
Whip-It (Oct. 9)
Synopsis: Drew Barrymore steps behind the camera for the first time to direct this film about a social outcast high-schooler (Ellen Page) who finds her true calling in roller derby.
My Two Cents: I don't know what's more odd, Barrymore still somehow getting work, or the fact that people are actually letting her direct.
Where the Wild Things Are (Oct. 16)
Synopsis: Director Spike Jonze takes on the adaptation of Maurice Sendak's classic children's book about a boy who plunges into his imaginary world where he is King to a forest full of wild creatures.
My Two Cents: Spike Jonze may be the last person expected to take on this adaptation. But if early looks at the film prove anything, it's that the book's offbeat vibe certainly suits Jonze's visual style. Wild Things may end up being the freshest piece of celluloid to hit screens this year.

The Road (Oct. 16)
Synopsis: Hollywood loves Cormac McCarthy. The Road will be the third novel from the best-selling author to be adapted into a major Hollywood film ( All the Pretty Horses, No Country For Old Men). The story focuses on a father ( Viggo Mortensen) and his son (Kodi Smit-McPhee) struggling to survive in a post-apocalyptic world.
My Two Cents: Having already been delayed twice, The Road has been built up to be a serious Oscar contender this year. Films hardly live up to this kind of hype, but Mortensen rarely signs on to a film that ends up flat-lining.
A Christmas Carol (Nov. 6)
Synopsis: Jim Carrey gets the honors to say bah-humbug in Robert Zemeckis's motion-capture treatment of what seems to be the 30th adaptation of the Holiday classic.
My Two Cents: Zemeckis has dedicated the past five years to mastering motion'-capture technology. With every effort vastly better than the one before it (The Polar Express, Monster House), A Christmas Carol will be the film where it all pays off for him.
2012 (Nov. 13)
Synopsis: The new master of disaster, Roland Emmerich (he's really the only one who does them these days) brings his what-national-monument-can-I-pulverize touch to 2012. The story centers on a man (John Cusack in yet another disposable role) saving his wife and kids from a worldwide apocalypse predicted by the Mayans centuries ago.
My Two Cents: The good news is that if 2012 goes down as Emmerich depicts, no one will have to sit through his films anymore.
The Fantastic Mr. Fox (Nov. 13)
Synopsis: Wes Anderson brings his unique, offbeat style to this stop-motion animated film based off of Roald Dahl's classic kids tale about a close-knit family of foxes trying to avoid being ran out of
their home by farmers.
My Two Cents: This will be the refresher Anderson needs. The Life Aquatic and The Darjeeling Limited failed to live up to the wholly original, offbeat feel the auteur crafted to perfection in his previous films (Bottle Rocket, Rushmore, The Royal Tenenbaums). The Fantastic Mr. Fox will be the departure that brings Anderson back into the forefront of art-house cinema.
Nine (Nov. 25)
Synopsis: Rob Marshall (Chicago) returns to the musical genre for this adaptation of the 1982 Broadway musical inspired by Federico Fellini's masterpiece 8 'frac12;. The plot follows Guido Contini (Daniel Day-Lewis), a film director struggling with the undertaking of his ninth film and handling the seven women in his life.
My Two Cents: With Nine, two out of three Marhsall films are musicals. He could be in danger of becoming a one-trick pony. But if Nine is as high-caliber as Chicago was then Marshall should probably direct every movie-musical that comes out.
The Princess and the Frog (Nov. 25)
Synopsis: Disney finally gets back to basics in the first traditional, hand-drawn animated feature in five years. Based off of the Grimm fairy tale, The Princess and the Frog is set in 1920's New Orleans and centers on a princess who kisses a cursed frog-prince and is also transformed into a four legged-amphibian.
My Two Cents: I thought I'd never see the day where I'd get to see a traditional, 2-D animated Disney flick in theatres again. The Princess and the Frog will be a glorious return to the kind of films that made Disney the brand it is today and may be just what the company needs to bring the company back to prominence in the animation realm (and they'll do it without the help of Pixar).
The Lovely Bones (Dec. 11)
Synopsis: There are no hobbits or giant gorillas in this latest from Peter Jackson (Lord of the Rings, King Kong), just the story based of a best-selling book about Susie Salmon (Saoirse Ronan), a
14-year-old girl who is raped and killed on her way home from school one day in 1973. Stuck in a place called 'the in-between', Salmon watches as her family struggles to find her killer.
My Two Cents: Jackson has spent the better part of a decade creating some of the biggest fantasy/adventure epics in film history. The Lovely Bones, more or less a straight drama, should prove his ability to do it all. There's only one other director that can produce an eclectic body of top-notch work – and his last name is Spielberg.
Avatar ( Dec. 18)
Synopsis: If your neighborhood was a little quiet, or you noticed there wasn't a lot of traffic on the interstate on August 20, it's because nearly every fan-boy in the world was glued to their computers watching the premiere of the trailer for James Cameron's Avatar. It's a CG-rendered, live action and 3-D epic about a paraplegic war-vet (Sam Worthington) who, in the body of his 10-foot tall avatar, travels to the planet of Pandora to fight for the existence of a civilization.
My Two Cents: This is undoubtedly the biggest and most anticipated' film of the year. Cameron rarely directs (this is his first film since 1997's Titanic) he, in some way, revolutionizes how films are made. Avatar may very well be the dawn of a new age of cinema.
Sherlock Holmes (Dec. 25)
Synopsis: Brit-director Guy Ritchie (RocknRolla) brings a contemporary touch to the age-old adventures of the iconic detective. The plot follows Holmes ( Robert Downey Jr.) and his trusty sidekick Watson (Jude Law) in their attempt to take down Lord Blackwood' ' ' ( Body of Lies' Mark Strong), whose sinister plans threaten all of England.
My Two Cents: This is Ritchie's biggest and most important film to date. With Sherlock, he'll go from cult indie-director to household name.